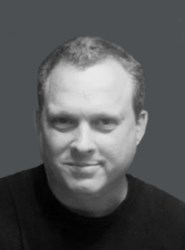 I've never seen a company work so efficiently and as fast as this one, and it's thrilling.
Boston, MA (PRWEB) August 07, 2013
Boost Software employees recently participated in a team building weekend, where PC Health Boost's Technical Director Mike McKee received a company award for his hard work and dedication. Mike's previous work as a freelancer is what he believes helped him excel in this job. He brought to the job an entrepreneurial spirit, project management skills, and knowledge of the business process.
Effective affiliate marketing campaigns, Linux systems operations, and PHP coding rounded out Mike's qualifications for his technical management position at Boost.
"Every day I wake up, I try to treat this company like it's my own, have a strong work ethic, and try to follow the company's excellent core principles," said Mike.
Mike's attitude toward work personifies some of the ways that Boost is poised to thrive. He actively notices what other departments are doing and offers to help if need be. In fact, the entire Boost team, Mike included, leverages the help of partners around the globe.
For instance, coders from the Boost Poland subsidiary help write code overnight so that developers can hit the ground running, and global translators help translate site elements into different languages.
Building a strong team of motivated and successful people, hand-selected from around the globe, has helped Boost Software thrive in a highly competitive marketplace.
"I've never seen a company work so efficiently and as fast as this one, and it's thrilling," said Mike.
Mike applies the same enthusiasm and attention to detail he has brought to the Boost Team to his life outside of work. His favorite activities include kayaking, playing guitar, or spending time with his family.
About Boost Software
Boston-based Boost Software was founded in 2010 and markets a variety of software packages for home and business PCs, both through direct sales and software affiliates. Recently awarded the Microsoft Gold Vendor Status, Boost Software is among the elite group comprised of only 1 percent of Microsoft vendors that receive gold status. The Gold Vendor designation distinguishes Microsoft partners that have demonstrated excellence in a variety of areas, including customer service, sales, and training.
Stay connected with the Boot Software team and learn more about upcoming changes to the top registry cleaner by following the PC Health Boost blog. For advertising and partnership opportunities, please contact Erin Walsh.
Erin Walsh, Director of Public Relations
Boost Software, INC
75 Arlington St. Suite 500
Boston, MA 02116