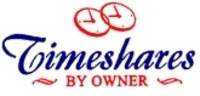 Orlando, Fla. (PRWEB) August 02, 2013
Timeshares By Owner announces nearly $5 million in transmitted rental offers in the first half of 2013. With locations ranging from Orlando, Florida, to Turks and Caicos in the Caribbean, the highest offer for a timeshare week was nearly $3,000. Timeshares By Owner is happy to be the leading timeshare resale and rental company in the industry.
Call Timeshares By Owner now to take advantage of the program they have available to help sell and rent your timeshare. Representatives are available to assist you at 866.313.TIME (8463).
Timeshares By Owner's marketing strategies are designed to broadcast properties from owners in the most advantageous ways possible in order to ensure that their clients receive the highest dollar amount for their timeshare. Searching for a property can be time consuming, which is why Timeshares By Owner offers their Rental Concierge Service to assist in connecting owners with potential renters, making the process as easy as possible. Timeshares By Owner believes that the easier it is to rent a timeshare, the more offers will be made; and it is their dedication to customer satisfaction that separates Timeshares By Owner from their competition.
Take advantage of the fantastic opportunities at http://www.timesharesbyowner.com or contact the Timeshares By Owner Concierge service and negotiate that deal directly. Representatives are available to assist renters at 1.888.707.TIME(8463).
Beautiful destinations are waiting at Timeshares By Owner! Take action, make no delays! Representatives are ready and waiting to assist anxious renters in scheduling the vacation that any family will keep talking about for ages! Call Timeshares By Owner at 1.888.707.TIME(8463) now!
ABOUT TIMESHARES BY OWNER®
Timeshares By Owner® has been in business for over 15 years and is dedicated to helping timeshare owners sell or rent their timeshares and to helping vacationers find their perfect vacations! For more information on Advertising Platforms for motivated sellers and renters, contact Timeshares By Owner® at 888.707.TIME(8463), or email us at info(at)timesharesbyowner(dot)com.