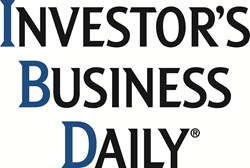 "I invite anyone in the Philadelphia area who is serious about larger potential profits and lower risks to join us," remarked Tim Reazor, IBD Director of Education Outreach Program.
Cape Coral, FL (PRWEB) August 13, 2013
Rich Dad Education in collaboration with Investor's Business Daily, one of the world's leading financial news and research organizations, offered Philadelphia residents the opportunity to attend a Mastering the Market Workshop on Saturday, August 3, 2013 at the Crowne Plaza Hotel West.
The half-day workshop was presented under the brand name Real Options Masters™. The goal of the Mastering the Market half-day workshop was to demonstrate how you can engage in self-directed options trading. It focused on teaching students how to buy and sell stock options to reduce personal risk while increasing the potential profits in their trading activities. They also learned how to make adjustments to trades in progress, repair strategies to reduce or even eliminate losses, and how to track institutional money flow.
Attendees at the event received a 2.0 GB USB Drive as a gift, preloaded with valuable financial information from the archives of Investor's Business Daily, including "20 Rules for Investment Success," "Guide to Spotting 'Buy' Points," "Guide to Spotting 'Sell' Points," "How You Can Recognize Market Tops and Market Bottoms" and much more.
"Many people have a misconception about trading stock options," explains Real Options Masters trainer Jon Davidson. "They've been told that options are too risky or too complicated for the average person to master. Nothing could be further from the truth. Options were originally developed by professional traders as a way to increase their potential profits while substantially reducing the amount of money they would need to risk."
Mr. Davidson comes to Real Options Masters following a sixteen-year career at full-service brokerages, including a stint as a hedge fund manager for Citigroup/Smith Barney.
Davidson joined fellow instructor, Tim Reazor, Director of Investment Business Daily's Meetup Investor Education Program. "At Investor's Business Daily, we have always believed that people need to obtain as much financial education as possible," remarked Reazor. "I am excited to be taking a hands-on approach to fulfilling that mission."
Added Rich Dad Education CEO Anthony Humpage, "We have been collaborating with Investor's Business Daily to create a workshop that provides a starting point for the average investor on their journey to achieving their financial goals. We are offering this Mastering the Market Workshop because we know there is an urgent need for this type of training."
For upcoming event information and locations visit http://www.RealOptionsMasters.com or by calling 866-292-0807 Option 2.
About Rich Dad Education Inc.:
Rich Dad Education Inc. has been a global and leading provider of educational training seminars, conferences and services for over twenty years, helping students become financially literate. All of the Company's offerings are based on the principles, insights, and teachings of Robert Kiyosaki, investor, entrepreneur and author of the international bestseller Rich Dad Poor Dad. The Company provides students with comprehensive instruction and mentoring in real estate and financial instruments investing in the United States, Canada and the United Kingdom. A schedule of their free real estate workshops and webinars are available by visiting http://www.richdadrealestateworkshops.com/. Additional information can be found at http://www.richdadeducation.com/.
About Investor's Business Daily:
Investor's Business Daily is a leading financial news and research organization recognized for citing early emerging market and stock trends, seen in proprietary stock screens, stock research tools such as Leaderboard®, and comparative performance ratings. IBD's companion website, Investors.com offers stock tools and research for investors of every level. Educational support is the hallmark of IBD, with free IBD Meetup Clubs in major cities, an educational hotline, and introductory phone training for new investors and subscribers. The newspaper was founded April 9, 1984 by William J. O'Neil, who originated the growth investing system.