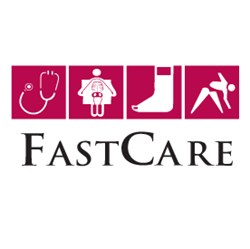 MIAMI, FL. (PRWEB) August 02, 2013
Employers these days are becoming increasingly aware that they have the right to the reassurance that their workforce is free of drug users and alcohol abusers. Employees who use illegal drugs and drink alcohol to excess are often unreliable and disruptive to a work place. . If drug and alcohol related problems are not uncovered before employees are hired, they can cause unnecessary additional expenses, such as the hiring of temporary staff to replace them when they take time off because they are incapacitated. The cost of this, both in terms of time and money, can easily be avoided if employers take initial steps to ensure that the individuals they are hiring do not have any substance abuse problems. The best way to do this is through local drug screening programs.
FastCare, a company dedicated to providing the best quality urgent care in Miami FL, announces fast and effective pre-employment drug screening for employers. When local employers need to schedule appointments for new prospective employees, they have to find an appropriate walk in clinic in Miami where the tests can be carried out. Throughout the local business communities in Aventura and Miami Beach, employers are discovering the availability of efficient and comprehensive services at FastCare's urgent care centers. All of FastCare's centers are conveniently located, and employees attending drug screening are treated with discretion and sensitivity. The provision of expert drug screening services is part of FastCare's commitment to urgent care in Aventura with a range of appropriate tests, such as hair testing and blood alcohol testing, available at all its walk in clinics. But it is not just prospective candidates that are required to take drug and alcohol screening tests. More and more businesses are instigating a drug-free workplace program, which means existing employees may also be asked to attend drug testing. Naturally, this can be a sensitive issue and can cause uncomfortable feelings among employees, so employers need to be reassured that all their staff will be treated with respect and in a dignified manner. With fully qualified physicians available at all times during their opening hours, FastCare is committed to providing the best quality of medical care. Their clinics have been providing the local community with urgent care services for almost ten years. When drug testing is being carried out, individuals can be assured that they will be treated with the utmost respect and confidentiality. It is their dedication to quality of care that has helped FastCare to grow and maintain their standing as a popular and reliable business serving the local community.
FastCare is a rapidly growing network of emergency medical clinics and urgent care walk in centers currently serving the areas in and around Aventura and Miami Beach. The company is dedicated to providing the best quality health care to all local residents and businesses. For more information call 786-923-4000 or visit myfastcare.com