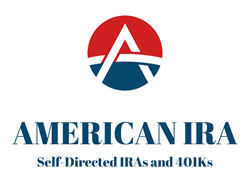 Businesses will be able to more quickly obtain funds for their expansions creating much needed jobs for the swelling pool of extremely qualified out of work individuals.
Charlotte, NC (PRWEB) August 01, 2013
Jim Hitt, CEO of American IRA- a national self-directed IRA provider, says, "The SEC decision to lift the ban on general solicitation is a welcome change to our self-directed IRA investors who enjoy using their self-directed IRAs to provide private loans and to invest in private companies."
According to the SEC, this ruling made changes to Rule 506 permitting issuers to use general solicitation and general advertising to offer their securities as long as:
*The issuer takes steps to verify the investor is accredited.
*All purchasers of that security fall within or are believed to fall within one of the categories of persons who are accredited investors under rule 501 of Regulation D at the time of sale of the securities.
Rule 501 defines accredited investors as a person who has either:
*An individual net worth or joint net worth with a spouse of $1 million at the time of purchase (excluding value and indebtedness of their primary residence).
*Income in the last two years greater than $200,000 (individual) or $300,000 (joint with spouse) and an expectation of the same income level in the current year.
This rule also provides a non-exclusive list of steps the issuer may use to satisfy the verification requirement including:
*Reviewing copies of IRS forms that report the income of the purchaser.
*Obtaining a letter from the purchaser that states they expect to earn the same income in the current year.
*Receiving a written letter from a professional (CPA, Attorney, SEC-registered investment adviser, licensed broker-dealer) stating that the issuer has taken reasonable steps to verify the accredited status of the purchaser.
Finally, the existing provisions of Rule 506 are not changed by this ruling. Issuers conducting business without using general solicitation or general advertising may continue to conduct offerings and aren't subject to the new verifications rule.
Jim Hitt says, "As always, we encourage everyone to do their 'due diligence' and seek the advice of professionals when entering into any financial arrangement. There are a lot of good businesses out there who investors would benefit from doing business with. At the same time, there are still sharks in the water looking to take advantage of unsuspecting investors. The key is to enjoy the ocean of opportunity while keeping those sharks at bay."
The information provided in this press release was based on the SEC fact sheet dated July 10, 2013. Click here to view this information in its entirety.
About:
American IRA, LLC was established in 2004 by James C. Hitt in Asheville, NC.
The mission of American IRA is to provide the highest level of customer service in the self-directed retirement industry. Mr. Hitt and his team have grown the company to over $250 million in assets under administration by educating the public that their self-directed IRA account can invest in a variety of assets such as real estate, private lending, limited liability companies, precious metals, and much more.
As a self-directed IRA administrator they are a neutral third party. They do not make any recommendations to any person or entity associated with investments of any type (including financial representatives, investment promoters or companies, or employees, agents or representatives associated with these firms). They are not responsible for and are not bound by any statements, representations, warranties or agreements made by any such person or entity and do not provide any recommendation on the quality, profitability or reputability of any investment, individual or company. The term "they" refers to American IRA, located in Asheville, NC.