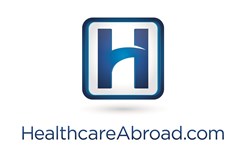 "Medical tourism is truly changing the way people think about healthcare."
Denver, Colorado (PRWEB) August 21, 2013
HealthcareAbroad.com launched a web portal to help patients access health care anywhere in the world. With increasing healthcare costs and growing demand patients are beginning to look outside their home market for healthcare options. Patients are becoming better educated, more aware and more mobile, with the willingness and ability to travel further for higher quality, more affordable healthcare. HealthcareAbroad.com connects these patients with providers, helps educate patients, instils confidence and helps better prepare patients while promoting the Medical Tourism industry.
Medical Tourism is the process of traveling outside of a local area for healthcare, and is a booming industry of approximately $20 billion in the current year. With around three-quarters of a million Americans estimated to travel for health care this year, HealthcareAbroad.com seeks to enable patients to make the best possible choices for their personal health care. Patients may choose to travel for a procedure for a number of reasons, from availability of a procedure to reduced waiting times, but the most common reason for a patient to choose Medical Tourism is for cost savings. Depending on the procedure and destination country, patients can save anywhere from 25% to 80% of the cost of having a procedure done in the United States.
"Medical tourism is truly changing the way people think about healthcare," says Greg Mogab, one of the founders of Healthcare Abroad. "People are able to find excellent western educated doctors, performing cutting edge procedures, at a fraction of the cost of getting it done locally. HealthcareAbroad.com gives patients a new 'global choice'. Patients may discover healthcare alternatives they may not have previously considered at home."
Another benefit of medical tourism, according to Mogab, is the opportunity to combine a procedure with a vacation. "It really is a win-win. You can travel somewhere you have always wanted to go, have a procedure, and come home feeling great, looking great, having taken a vacation you may not have taken otherwise. Typically the cost of the procedure and the travel costs combined with the extended holiday are still less expensive than the same procedure at home."
Additionally, the ability to pay for medical tourism using funds in a Health Savings Account can make the trip something that may not have been possible otherwise. Mogab goes on to say, "Funds from HSAs can be used, in many cases, to pay for not only the procedure, but for airfare, hotel stays, and other travel expenses for both the patient and a companion".
About HealthcareAbroad.com
HealthcareAbroad.com Inc. is an American corporation based in Colorado and founded by Jason Coppage and Greg Mogab. For over 14 years, they have been creating web portals in the travel industry. They launched HealthcareAbroad.com after individual positive experiences with international medical treatment, and out of a frustration in being unable to find quality, reliable information.
For more information or media queries, please contact:
Tel: +1-720-257-5277
Email: Greg.Mogab(at)HealthcareAbroad(dot)com
Web: http://www.HealthcareAbroad.com