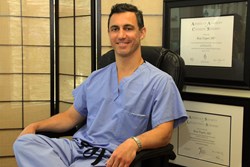 Liposuction can give you the body you want
San Diego, CA (PRWEB) August 06, 2013
Avalon Lipo & Aesthetics is proud to bring minimally-invasive tumescent liposuction to San Diego. With near-daily sun and beautiful weather year-round, men and women in San Diego want their bodies to look their best. When diet and exercise alone have failed, many people turn to tumescent liposuction to help eliminate those problem areas.
At Avalon Lipo & Aesthetics, in just half a day clients can achieve beautiful, natural results with almost no downtime and with very fast recovery. The procedure is done entirely under local anesthesia, which means that clients avoid the risks and extended recovery associated with general anesthesia. Moreover, the results can also be much more natural. Clients tolerate the procedure extremely well, walk out of the office the same day and are back to work within only a few days.
Liposuction is one of the most popular cosmetic surgery procedures in the country and Avalon Lipo & Aesthetics Medical Spa has provided superior service and results to clients of all ages. Almost any body area can be treated, including abdomen, flanks, "love handles", thighs, lower back, neck and arms. We have treated clients throughout San Diego, LaJolla, Carlsbad and greater San Diego area and in the hands of Dr. Tirgari, our dedicated cosmetic surgeon, our clients have achieved beautiful and natural results, with slimmer figures and lasting results.
The practice is proud to bring the tumescent liposuction technique to the San Diego area.
Avalon Lipo & Aesthetics was founded in San Diego by Dr. Reza Tirgari. Dr. Tirgari is dual-Board Certified and trained in minimally-invasive liposuction by the original founder of the technique, which is currently considered the "gold standard" for liposuction today. With his highly-trained staff and sophisticated Smart Lipo equipment, Dr. Tirgari and Avalon Lipo & Aesthetics have brought a new level of cutting-edge liposuction to San Diego.