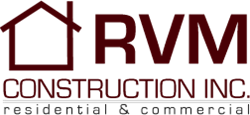 Said owner and CEO Ron Vandermooren: 'We treat every aspect of your construction project as if the future of our company depends on the result, because we know that it does!'
Anaheim, CA (PRWEB) August 21, 2013
RVM Construction, a family-owned business, has been a mainstay in the Southern California building community for over 35 years providing quality general contracting. Said owner and CEO Ron Vandermooren: "We treat every aspect of your construction project as if the future of our company depends on the result, because we know that it does! We never lose site of this and our business has thrived and grown mainly by referrals from satisfied customers. We employ our own staff of projects managers and skilled crews so that we can ensure a consistent high-quality finished product that we then warranty for your benefit.
"Building your dream home from the ground up is one of the biggest decisions that you may ever make as a homeowner. At RVM Construction, we appreciate that fact and the road that you have traveled to be in the position to command a custom home of your own. Our goal in the "Concept to Completion" process for your fine custom home is to be a productive member of your team, bring value to all aspects of the construction process and enhance your vision.
"Our many years of experience and scores of homes built give us the knowledge and skills to anticipate and remove roadblocks for a smoother, faster construction project. Our goal is to deliver your home on time and on budget with the least amount of stress while maintaining the finest quality and value."
About RVM Construction:
RVM Construction is a Southern California-based General Contracting firm specializing in a complete range of all types of residential and commercial construction. Before work begins each project is thoroughly analyzed with the goal to remain on budget and on schedule. RVM proactively identifies potential problems and seeks out the most effective cost-control solutions to fit project requirements.
Clients choose RVM Construction because they value honesty, integrity, and a consistent quality of workmanship. Their proven process provides highly predictable outcomes. The RVM promise is to deliver the finest quality construction within your project budget. RVM employs the best practices available in the engineering and construction industry today.
Their emphasis on quality construction has made RVM one of the most respected construction firms in Orange County.
For more information on RVM construction and a gallery of recent residential projects, visit http://www.rvmconstruction.com/.
For more information,contact:
Bonnie Gullickson