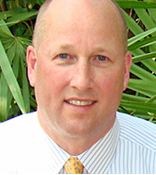 The 10 secrets we will reveal will enable attendees to immediately improve the results they achieve by hardwiring execution and accountability into their organizations
Atlanta, GA (PRWEB) August 01, 2013
AchieveIt, a leading provider of execution management and strategic planning software, today announced that Scott Regan, the company's founder and chief execution officer, will deliver a free webinar, "10 Secrets of Execution," Wednesday, August 7.
The session covers the 10 most important ingredients of a results-driven culture. Through this energetic and fast paced web presentation, participants will learn how to enable their organizations to execute faster and better. Participants will identify their organization's current stage of cultural transformation, enabling them to prioritize the implementation of the 10 secrets based on their current situations. Taking place from 2 p.m. to 3 p.m. EST August 7, the webinar is free and open to all. More information and registration details can be found on AchieveIt's website.
"Execution is the new strategic imperative," Regan said, "yet many organizations simply see little or no results from their strategic and operational plans because they overlook critical management considerations. The 10 secrets we will reveal will enable attendees to immediately improve the results they achieve by hardwiring execution and accountability into their organizations."
Regan has worked with organizations throughout the United States and United Kingdom on strategic issues, strategy development, and creating organizational cultures that foster execution and innovation. His work has yielded tremendous results, including a $40 million turnaround in 24 months for one organization and a $47 million turnaround in less than four years for another. As a speaker, Regan has presented lectures and workshops to over 250 organizations.
About AchieveIt
Serving more than 300 clients in 42 states and South America, AchieveIt helps organizations transform vision and goals into tangible business results by executing smarter, faster, and better. Through its suite of cloud-based strategy development and execution management applications, AchieveIt accelerates transformation through enhanced accountability, transparency, and execution. The company provides an innovative set of online tools to develop, monitor, and implement strategic and operational plans, performance and quality improvement projects, and leadership and management programs. A national thought-leader on strategy development and execution management, AchieveIt offers free webinars and white papers on its website at AchieveIt.com.