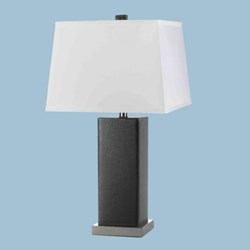 "The essence of good design is its ability to sustain long term integrity -- to become classic and create a truly captivating home."
--Candice Olson
Austin, TX (PRWEB) August 02, 2013
LighitngCity.com is very excited to have created an even larger selection of lamps for their Candice Olson collection. Candice Olson Lighting is designed by none other than the HGTV design queen herself and is then carefully crafted by AF Lighting, one of the lighting industry manufacturers. With a combination like that, there is no doubt that these lamps are uniquely original and are made with great unparalleled quality; not to mention when bought from LightingCity.com, the consumer will be getting the lowest price around.
Lamps have always been a necessary staple in home lighting design because of their practicality and endless design options. They are great for a multitude of things, whether it be providing task light or just creating a relaxed romantic atmosphere, it is undeniable that lamps are essential to having a stylish functional home.
Even if the customer is unsure of where to start when trying to pick out a stylish lamp, there can be no going wrong with a Candice Olson Lamp, especially because the HGTV diva designed them herself. Table lamps like the AF Lighting 8306-TL Candice Olson 1-Light 3-Way Edison Base Table Lamp will make a great addition to any bare side table. This table lamp is textured with a faux snake pattern and comes with a white hard back shade to create a playful modern look. Measuring at 27"x14.5", this requires a 3-way bulb, making it easy for the user to choose just the right amount of brightness for the mood.
If it's a table lamp a customer needs, the AF Lighting 7912-FL Candice Olson Floor Lamp will make a great addition to any room needing some extra task light. This one-of-a-kind handmade adjustable floor lamp features an oil rubbed bronze finish with brush silver accents and metal shade to create a contemporary look. It measures 32" wide and can adjust from 25" to 60" high. Due to its great versatility, this Candice Olson floor lamp will make a great addition to any room.
Candice Olsen's lighting designs aren't your average run of the mill lamps and light fixtures. Above all else, Candice holds it essential that all of her lighting designs are unique. Candice believes "the essence of good design is its ability to sustain long term integrity -- to become classic and create a truly captivating home."
At LightingCity.com , this principal will be found, along with Candice's unique personality, truly mirrored in every Candice Olson Lamp, and also accompanied by the lowest prices and free shipping on all orders over $29.