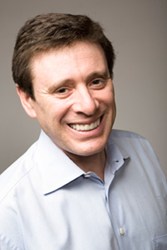 CEREC uses digital technology to do what messy liquids and uncomfortable trays once did.
Westmount, QC (PRWEB) August 05, 2013
At Dental Care At Westmount Square in Westmount, Quebec, Dr. Jeffrey Rein and his staff recently implemented the use of CEREC technology as their dental restoration method, offering patients the benefit of single-visit procedures in order to achieve the best results in the shortest amount of time. Many who are dissatisfied with the appearance of their teeth can now turn to dental implants dentist Dr. Rein for the latest in computer-assisted dentistry.
CEREC uses digital technology to do what messy liquids and uncomfortable trays once did. Dental implant impressions are taken with a small digital camera directly on the tooth rather than a large, cumbersome device inserted into the mouth. This helps to reduce anxiety and discomfort in patients as well as saving time overall.
"Some patients who need restoration work may avoid having it done because of unpleasant experiences in the past," said Dr. Jeffrey Rein. "We want patients to know that, with the use of CEREC technology, they can restore their teeth to better health comfortably and quickly."
Once the digital impression is taken, a ceramic restoration can be produced in as few as four minutes. Only one anesthetic is needed for the entire treatment, and no temporary restoration is required. This drastically reduces treatment time and allows the entire process to be completed in just one sitting, rather than the multiple visits that were once required for these types of procedures.
Using different types of ceramic material, CEREC can be used to prepare inlays, onlays, veneers, and crowns. All of these procedures are done for the purpose of preserving tooth structure. Inlays and onlays are similar to one another, but are used to cover just a portion of the tooth rather than the entire surface. These are a less expensive alternative to crowns, which do cover the entire tooth surface and are necessary when excessive decay has occurred. Veneers are used in patients with mainly cosmetic concerns, such as those with teeth that are discolored, broken, or oddly spaced.
Dr. Jeffrey Rein and his staff perform a wide range of dental services at Dental Care At Westmount Square. These services include teeth whitening, implants, veneers, and sealants as well as TMJ, periodontal, and dental emergency treatments.
Dr. Rein and his staff are confident that their patients will be pleased with the ease and comfort of the CEREC experience, as well as with the results they will see when they look in the mirror. Because there is no more need for bulky trays and multiple visits, this digital technology reduces treatment times for many procedures, as well as eliminating anxiety and discomfort often associated with dental restoration.
To learn more about Dr. Jeffrey Rein or to get complete information on all of the dental and restoration services offered at Dental Care At Westmount Square in Westmount, QC, please visit http://www.westmountsmiles.com and http://www.youtube.com/watch?v=Aih9DVLSMng/.