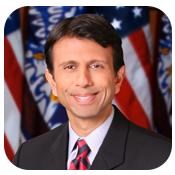 Orlando, FL (PRWEB) August 02, 2013
Americans for Prosperity Foundation, the nation's largest advocate for economic freedom, announced today that Louisiana Governor Bobby Jindal will be a featured keynote speaker at the 7th Annual Defending the American Dream Summit, hosted over Labor Day weekend at Universal Studios Resort in Orlando, Florida.
AFP Foundation President Tim Phillips made the following statement:
"I'm thrilled to announce the addition of Governor Jindal to the Defending the American Dream Conference. As a two-term governor and current Chairman of the Republican Governor's Association, Governor Jindal is one of the most important voices spreading the message that the American Dream is for all Americans. As the son of immigrants he understands and appreciates the unique promise this country offers its citizens as well as anyone."
"Governor Jindal has fought for economic freedom and won major victories in his home state. Additionally, he's been a forerunner in opposing ObamaCare's Medicaid expansion into his state and others. His leadership has been integral to getting over 20 states to reject Medicaid expansion under ObamaCare. With these stellar credentials, we're confident that the Governor's remarks will be among the highlights of this year's conference."
The Summit will be held on Friday, August 30 and Saturday, August 31 at the Loews Royal Pacific Hotel at Universal Studios Orlando Resort in Orlando, Florida.
For further information or credentials, please email media(at)afphq(dot)org.