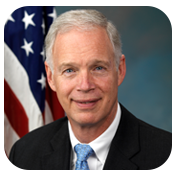 ORLANDO, Fla. (PRWEB) August 01, 2013
Americans for Prosperity Foundation, the nation's largest advocate for economic freedom, announced today that Senator Ron Johnson (R-WI) will be a featured keynote speaker and panelist at the 7th Annual Defending the American Dream Summit, hosted over Labor Day weekend at Universal Studios Resort in Orlando, Florida.
AFP Foundation President Tim Phillips made the following statement:
"I'm very excited to have the Senator contributing to this year's conference. Senator Johnson is definitely one of the good guys fighting for economic freedom each day on Capitol Hill. Prior to being a Senator he was simply a concerned citizen worried about how the government was going to affect his business. He's an exemplary model for how citizens can get engaged and truly make a difference."
"Senator Johnson has been a strong voice in the Senate opposing inefficient government. He's refused to be silenced and continues to warn about how government run health care will 'wreck our wallets.' For this reason we've asked the Senator, in addition to speaking, to host a panel addressing the nature of government waste, its causes and potential solutions."
The Defending the American Dream Summit brings together free-market champions from Main Street to Capitol Hill for a weekend of education, networking, strategy, and celebration of the American Dream. Other speakers include Governors Rick Perry and Bobby Jindal and Senators Marco Rubio and Ted Cruz.
The Summit will be held on Friday, August 30 and Saturday, August 31 at the Loews Royal Pacific Hotel at Universal Studios Orlando Resort in Orlando, Florida. For media credentials please email media(at)afphq(dot)org.