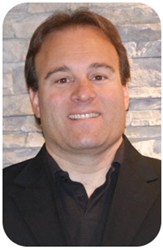 ...we are confidant Brian brings incredible financial prowess and real world experience to our team."
Calabasas, CA (PRWEB) August 02, 2013
Anchor Loans, Inc., a leading California hard money lender, announces the appointment of Brian Alonge as Chief Financial Officer.
With over 20 years of experience in the real estate industry — focused on finance, debt restructuring, taxes and accounting — Mr. Alonge brings a strong financial component to Anchor's executive team.
"We performed an exhaustive search for the right person to fill this important role, and we are confidant Brian brings incredible financial prowess and real world experience to our team," says Anchor President, Steve Pollack.
Prior to joining Anchor Loans, Brian was a principal and CFO at Lighthouse Lodging Group, where, during the economic downturn in 2009, he raised $36 million of private equity to acquire and subsequently renovate the Marriott Napa Valley hotel, which was quickly repositioned and sold for $72 million.
Before Lighthouse Lodging Group, Brian served as CFO at Windsor Capital Group, where, during his 14-year tenure, he oversaw a 20-member accounting team and managed the financial and tax matters for the company's 38 hotels and numerous other properties, corporations and partnerships which generated annual revenues in excess of $350 million. At Windsor, Brian participated in portfolio refinancing and restructuring projects totaling over $1 billion in gross proceeds, and saved the company tens of millions of dollars in annual interest expenses.
Of his new position with Anchor, Brian Alonge says, "I chose Anchor Loans because I was interested in working with quality people who showed the willingness to grow the company and take it to the next level."
About Anchor Loans
Since 1998, Anchor Loans, Inc. ("Anchor") has provided qualified developers and borrowers with quick bridge financing for non-owner occupied property and has provided private investors with real estate secured investment opportunities. With two offices in greater Los Angeles and a nationwide network of real estate funding potential, Anchor continues to grow and identify new markets for hard money lending, while seeking qualified investors and developers. In its 15-year history, Anchor has funded over 6,900 loans and facilitated bridge-financing and real estate acquisitions representing a total volume of over $1.52 billion.
Anchor began as a partnership between three successful real estate investors in 1998 and has grown into a company that now manages a real estate portfolio in excess of $170 million. The principals and owners of Anchor Loans are "hands-on" managers of the business who pride themselves on client service and integrity.
Anchor Loans, Inc. is licensed and regulated by the California Department of Real Estate (DRE license #01257457) and the California Department of Corporations (CFL license #6039680).