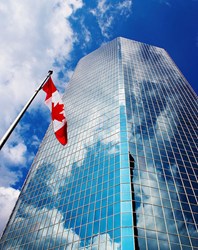 Automatically deporting someone who has been a lawful permanent resident of Canada for decades, without a fair hearing, goes against our principles of natural justice.
(PRWEB) August 13, 2013
Citizenship and Immigration Canada announced on June 20, 2013 that The Faster Removal of Foreign Criminals Act (FRFCA) had received Royal Assent and was passed into law. This Act amends the Immigration and Refugee Protection Act, which is the primary federal legislation that regulates immigration to Canada.
According to Jason Kenney, the previous Citizenship, Immigration and Multiculturalism Minister, the Act will speed up the removal of dangerous foreign criminals from Canada. Pardon Services Canada agrees with this end result, but is concerned that the way the government is going about achieving this goal is overbroad, and will impact negatively on immigrants with minor offences on their criminal record.
The FRFCA makes significant changes to Canada's immigration program, among them being a loss of appeal rights, a limitation of access to humanitarian and compassionate consideration, and a grant of new authority to the Minister to deny temporary resident status.
For example, prior to the legislative changes, persons who had received deportation orders as a result of criminal activity and who had spent less than two years in jail were still able to make appeals to the Immigration Appeal Division. Now, however, any permanent resident who has spent more than six months in jail is no longer eligible to bring an appeal. These individuals will receive their deportation order immediately upon conviction and will be shipped out of Canada without ever having any right to appeal.
Pardon Services Canada's concern arises from the fact that the people receiving deportation orders are not visitors or foreigners; rather, they are permanent residents. These are people who potentially immigrated to Canada some time ago, have established their lives and families here, and now can be shipped out of Canada for committing any offence that mandates six months or more of jail time. This means that any minor offenders, guilty only of isolated misdemeanor offences, can be quickly deported.
According to Azmairnin Jadavji, President and CEO of Pardon Services Canada, "The new legislation is over reaching and against Canadian values. Automatically deporting someone who has been a lawful permanent resident of Canada for decades, without a fair hearing, goes against our principles of natural justice. The legislation is mean-spirited and could have been better thought out."
Pardon Services Canada questions if this new law is taking things too far by treating immigrants like criminals. Securing a Record Suspension (formerly known as a "Pardon") for their criminal convictions is likely the best step that Canadian permanent residents can take to further secure their stay in the country. A Record Suspension will clear a conviction from the Canadian Police Information Centre database and will prevent the permanent resident from being removed or from losing his or her status in Canada.
Pardon Services Canada is an industry leader in the business of helping Canadians overcome the obstacles of a criminal record. Since 1989, PSC has successfully assisted over 100,000 Canadians exercise their lawful rights under the Criminal Records Act of Canada and the Immigration and Nationality Act of the United States.