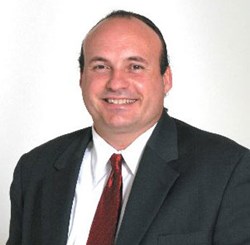 "Many people don't readily equate personal injury lawyers with charity, but with help from Trial Lawyers Care, we are changing that," says Howard Spiva.
Savannah, GA (PRWEB) August 06, 2013
Attorney Howard Spiva is on a mission to make wearing helmets a routine choice – and one that's cool for kids to make. His firm, Spiva Law, gave away helmets Saturday, Aug.3, to families in the Marsh Point Homes community, adding to the thousands he's given away since 1999 when he founded Justice 4 Children and the Heads in Helmets program.
Heads in Helmets is one of the foundation's most successful programs. It focuses on the importance of using bike helmets and how to prevent injuries to the head, brain, and spinal cord. All Justice 4 Children Foundation event sponsorships and donations go back into the helmet program.
"Basically our goal is to make helmets cool so that kids will wear them," said Spiva. "I think the community has embraced us because they recognize that this is a great cause and a worthy cause. They see that we are providing a safe service in the community for children."
The Heads in Helmets program was recently highlighted on the Trial Lawyers Care website, which promotes the good that lawyers do in their communities. Spiva has been widely recognized for his community-based activities, which include teaching martial arts classes to inner city youth at his local YMCA, participating in Savannah's St. Patrick's Day parade (one of the largest St. Patrick's parade in the nation), and numerous events he organizes for his nonprofit charity, the Justice 4 Children Foundation.
"Ensuring that children and families are safe is the goal of trial lawyers around the country," said Burton LeBlanc, President of the American Association for Justice. "So many of our members volunteer and engage with the community beyond their law practices, to reach out, give back, and help make a difference. Heads in Helmets is helping to keep children safe."
Other Justice 4 Children Foundation projects include classes on the proper use of children's car seats, amusement park safety, and preventing falls and dog bites. Through JFCF, Spiva hopes to educate the public and to teach parents and community members how to prevent unnecessary accidents. Spiva is also a firm believer that children should use helmets not only when they ride bikes but also when they ride in cars.
Another goal is to increase participation among attorneys across the country so that they are actively involved with their communities. Recently Spiva has decided to take his show on the road, and is expanding Heads in Helmets to other cities across the country.
"I have benefitted so much from my work with Heads in Helmets, and I like to think that the community has, too," said Spiva. "Many people don't readily equate personal injury lawyers with charity, but with help from Trial Lawyers Care, we are changing that."
To learn more about Spiva's Heads in Helmets program, visit: http://12unlimited.com/lawyers-care.html . Another resource is Spiva's book, "Building a Presence in Your City," which explains how lawyers can start a charitable program for their communities. A free excerpt is available here.