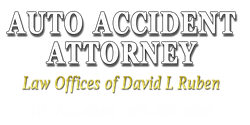 With our free consultations and case assessments, those in the Maryland area will be able to benefit from valuable advice from a qualified and experienced Maryland auto accident lawyer
(PRWEB) August 07, 2013
Baltimore, MD: Maryland Auto Accident Center, a specialist in auto accident law, is now providing potential clients with the opportunity to get a complimentary initial consultation or case review. This means that potential clients will be able to quickly determine whether they have a case to pursue or any legal standing when it comes to auto accident issues.
As part of the cost-free initial consultation, the Maryland Auto Accident Center will carry out a detailed assessment of the client's case in order to determine the viability of the case and to advise on the next step. The service has been designed to enable potential clients to make more informed decisions with regards to how they should move forward with their case with the help of an expert Baltimore car accident lawyer.
Part of the Law Offices of David L Ruben, the Maryland Auto Accident Center will also prepare all documentation for clients without charge. No fee is charged by the law firm until the case has been settled, so those looking for assistance and advice won't have to find money to make upfront payments to the legal experts in order to benefit from their advice and legal assistance.
A representative from the Maryland Auto Accident Center said: "With our free consultations and case assessments, those in the Maryland area will be able to benefit from valuable advice from a qualified and experienced Maryland auto accident lawyer. This will then enable them to make more informed decisions with regards to pursuing the case further."
The Maryland accident lawyer can be contacted via the company website in order to arrange the consultation or case assessment. Alternatively, consumers can make contact by phone or email to arrange appointments or discuss their case further with a legal expert in this field. Website visitors will also be able to access a wide range of articles relating to auto accidents and auto accident law in the area.
To arrange a free consultation with the Maryland Auto Accident Center, please visit http://mdaccidentcenter.com/
About the Maryland Auto Accident Center
The Maryland Auto Accident Center is a specialist in state car accident laws, offering assistance and advice to those who have been involved in an auto accident and want to take legal action.
Contact information
The Maryland Auto Accident Center
400 East Pratt St Suite 800
Baltimore, MD 21202
United States
Phone Number: 443-364-8307