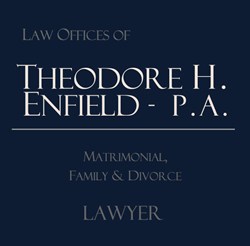 Miami, FL (PRWEB) August 01, 2013
People do not generally get married with divorce in the back of their minds. Although things usually start out blissfully, the challenges soon arise and the "honeymoon period" can't last forever. All marriages face times of difficulty and couples turn to various for support in those difficult times. Some people have support groups through their chosen religion, some couples like to go for counseling, and some will find the support they need closer to home, within their own families. The aim, with any marriage that has encountered problems, is to find solutions to those problems and keep the marriage thriving. As much as many couples welcome the blessing of having children, the fact is that children often put an unexpected strain on the marriage. During the years of raising young children, marriages often come under the most pressure, and seem most liable to break apart. When this happens, couples usually try their best to keep the marriage going, but some, sadly, reach a point where the only answer is separation and, ultimately, divorce. At such times, couples may want to seek a local family lawyer in Miami.
Theodore H. Enfield, a highly respected and experienced Miami Dade county attorney, with over 29 years of experience in Miami family law, announces his new expert mediation services, coaching the parties to come to an agreement. When an individual realizes that divorce is in their future, there are many ways of preparing themselves in order to reduce their stress and the expense of the process. One of them is Mediation, in which the couple meet with a neutral third party, the mediator, and with their help, they work through the issues they need to resolve in order to end their marriage as amicably and cost effective as possible. The reasons for divorce can be wide-ranging and varied. Fortunately, many people divorce amicably these days, usually after trying their best to keep the marriage together. When divorce happens amicably and with mutual support, it is best for all concerned. But of course there are many cases where there is still a great deal of animosity between a married couple facing difficulties. In worst cases, there may even be domestic abuse involved. People searching for a domestic violence attorney in Miami will appreciate the sensitivity and discretion that is offered by Theodore H. Enfield. Forward-thinking sometimes embrace the option to lay the groundwork before they get married, they can sign an prenuptial agreement that protects them in the event of a divorce. To sign a binding document during the good times will reduce the time and stress that can be involved if divorce does become inevitable. Couples looking into prenuptial agreements in Florida will find an efficient and affordable service when they consult the offices of Theodore H. Enfield.
About Theodore H. Enfield: Theodore H. Enfield is a leading divorce attorney with a family law office in Miami serving the local community with many years of experience in all aspects of family law, including divorce and annulments, alimony, property settlements and domestic violence cases. For more information call 305-933-9592 or toll free on 800-733-5299, or visit theodoreenfield.com.