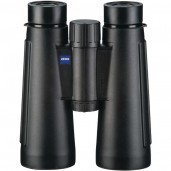 Las Vegas, Nevada (PRWEB) August 07, 2013
Capri Camera Refreshes Image, Updates Inventory Selection
Capri Camera, formerly known as Red Eye Cameras, has launched a new identity to reflect its reenergized pledge to deliver the highest-quality photography and optical equipment on the market. Evolving with the imaging industry, the online store has added an exceptional selection of binoculars, riflescopes and monoculars to its extensive inventory of digital cameras, lenses, video cameras and power accessories.
In addition to offering high-performance options in the Bushnell binoculars, Zeiss binoculars and Pentax binoculars lines, Capri Camera now sells telescopes, range finders, riflescopes and spotting scopes. Catering to both the entry-level and expert sportsman, Bushnell binoculars are available in a variety of models, including waterproof, night vision, digital and Marine-grade. Pocket-sized, lightweight and backed with a lifetime warranty, the compact Zeiss binoculars are ideal for everyday use, sporting events and sightseeing. The popular Pentax binoculars are packed with performance as well, making them the perfect companion for simple vacations or venturing out in the most extreme weather conditions.
A one-stop destination, Capri Camera also sells imaging accessories, including printers, web cams and wireless microphones, as well as security cameras from such trusted brands as Canon, AXIS Communications, SWANN, Garmin, Lorex, Lenmar, APE CASE, Fujiflm, and Sightmark. Helping hobbyists, amateurs and professionals keep pace with the ever-advancing photography industry, Capri Camera also offers an assortment of photography books in its online store and complimentary links to photography technique tutorials.
Capri Camera is one of the largest online sellers of photographic and optical equipment in the world. By leveraging a pure direct-to-consumer model, Capri Camera is able to keep everyday prices low. Customers receive significant savings through the website's Red Hot Amazon Deals, Daily Deals and weekly newsletters. Facebook fans receive exclusive discounts as well.
"Our mission is to deliver the very best quality products and service to every single client and at the absolute best pricing," explains Capri Camera owner Mel Nickel, who enjoys testing out new equipment as he travels around the world. "We are dedicated to growing relationships with international vendors so that we can provide our clients with the widest range of products and services at unbeatable prices."
Along with the improved name and logo, Capri Camera has updated its website, switched its domain name and acquired a new toll-free phone number at 1-855-445-8862. While the name, logo and website might look unfamiliar, Capri Camera continues its commitment to providing the same superior service customers are accustomed to receiving. Every purchase is backed with a 100 percent satisfaction guarantee, and customers have the option to add an extended contract through Mack Worldwide Warranty, a trusted photography equipment service and repair company that has been in operation since 1938.
For more information about Capri Camera, visit http://www.CapriCamera.com or call (855) 445-8862.
About Capri Camera
Capri Camera's core philosophy is to remain a specialized, customer-centered company. With more than 2000 products in inventory ready for shipping, customers have access to the most trusted brands in the imaging industry. By purchasing products directly from key manufacturers, Capri Camera is able to promptly deliver superior photography and optical equipment to the consumer at exceptional prices. Offering a complimentary Education Center on its website, the company is also committed to assisting photographers of all skill levels in elevating their craft.