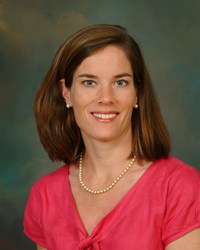 Dr. Haly will strengthen our team and I invite all current and new patients to call and schedule an appointment with her
North Charleston, South Carolina (PRWEB) August 01, 2013
Dr. Haly, who is board certified in internal medicine, earned her medical degree from the Medical University of South Carolina and also completed residency at MUSC. She has been practicing in Charleston, South Carolina for the past five years.
Barry Weissglass, President and Medical Director of CCOH says "we are very excited that Dr. Haly has decided to join CCOH. Her addition will allow us to expand the care we provide to the community".
The Carolina Center for Occupational Health is an established, certified provider of Occupational Medicine and Primary Care Services, providing DOT physicals, drug and alcohol testing, flu shots, Workers Compensation care and family medicine to patients and companies in Charleston, Berkeley and Dorchester counties in South Carolina. Dr. Haly will work with Dr. Barry Weissglass to provide services to the communities of Charleston, Berkeley and Dorchester counties of South Carolina.
"I believe in being proactive rather than reactive. My hope is to prevent disease rather than treat disease. I encourage yearly physicals, immunizations and healthy lifestyle. I will work with you to help you stay healthy. I invite all my patients and new patients to join me at CCOH!"
To schedule an appointment call 843.554.1029
Carolina Center for Occupational Health
4600 Goer Drive, Suite 205, North Charleston, SC 29406