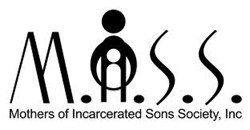 The focus on mental illness is why Peterson was invited to speak.
San Diego, California (PRWEB) August 15, 2013
"If a person has a certifiable mental illness they should not be inhumanely treated for having this disease," states M.I.S.S. founder Rhonda Robinson. So on Saturday, August 17, 2013 at the San Diego Convention Center in San Diego, California, members of The Mothers of Incarcerated Sons Society, Inc. (M.I.S.S.) will gather from across the country to participate in their annual Awareness Conference. This year's conference will address the issue of mental illness in the prison population; special focus will be placed on the negative impact isolation has on prisoners, especially those who are mentally ill.
It is this focus on mental illness that brings Peterson to the conference. Peterson, an advocate for increasing understanding of mental illness and empathy for those who experience it, has written the critically-acclaimed novel entitled Leave of Absence, in which she portrays the true realities of mental illness and life in behavioral health hospitals. After an online radio interview in which Peterson discussed mental illness and Leave of Absence, Robinson contacted Peterson to invite her to speak at the Awareness conference. With a Master of Science in counseling, accreditation as a nationally certified counselor, experience helping others, and a personal diagnosis of bipolar 1 disorder and various anxiety disorders, she has a deep understanding of mental illness and the people who experience it.
Mothers of Incarcerated Sons Society, Inc. is an international support group for the incarcerated and their families. Their current project involves learning about and helping mentally ill inmates, and the seek "to break every chain of solitary confinement [and] cruel & unusual punishment."
Part of the conference will include a special screening of the film Herman's House, a documentary chronicling the experience of Herman Wallace, a man who has spent over 40 years in solitary confinement. In its moving accuracy, Herman's House is an excellent example of "…the transformative power of art." (Quotation taken from the film's website, link above)
It is precisely this power of art to effect change that led Peterson to write the novel Leave of Absence. "Fiction is a powerful vehicle for teaching fact. It provides opportunities for conversations," explains Peterson. Kirkus Reviews writes of Leave of Absence, "Peterson succeeds in demystifying the world of psychiatric care and challenging the stigma that continues to surround mental health." Reinforcing this, Peterson's novel has been selected as a finalist in the "faction," fiction based on fact, category of the National Indie Excellence Awards.