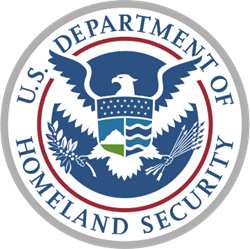 This offers secure areas of safe haven to restrict the movement of the active shooter to prevent that person from access to more victims.
Irvine, California (PRWEB) August 01, 2013
Securing the safety of personnel, attendees, and visitors at any facility is now a significant concern in light of the recent shootings that have occurred across the United States. The Department of Homeland Security has urged facilities throughout the country to follow specific steps to minimize great loss in the event of active shooter(s). To comply with these steps, one of IMRON Corporation's large, multi-site clients based in Arizona, has utilized IMRON's IS2000, to conduct a live drill witnessed by law enforcement agencies.
In the event of active shooters, IMRON's IS2000 software can be used to compartmentalize areas, secure sections of the buildings and lock down entire buildings. In order to further protect the occupants, the IS2000 software is also integrated with the fire system on fire rated doors. With a single swipe at a master card reader or hot button on the access control software in security, there is a release of all fire doors with an auto closer and a secure mode of all card readers in the building all at once. Staff or occupants in these compartments are now secure in their space. All compartments have an exit to allow the persons in those spaces to exit, but only allowing movement to a building exit, and not to enter another compartment. This allows them to escape if they still need to evacuate their compartment.
For quicker response, a specially marked activation reader was installed in each compartment. This allows all staff the ability to activate the system at any time if they believe they have an active shooter situation. The activation reader is easily identifiable by its unique markings and is centrally located for easy access. It has a clear protective cover that protects from accidental reads. Users easily lift the cover and swipe their Access Card to activate the lock down of the whole building.
Anytime a card read is made at activation reader, Security is notified in IS2000 with an alarm that is considerably different from all other alarms. IS2000 displays who swiped and activated the alarm, and shows the location of the activation.
Upon completion of the installation, local law enforcement agencies and federal agencies were invited to observe the system in operation. Additionally, local police and swat team from Phoenix were asked to participate in the exercise drill and testing of the system. The overall response from all agencies present was that they were very impressed. Especially on the quickness of securing the whole building and restricting the movement of the mock shooter.
IMRON's client states, "Overall we feel this has been a great action on our part to protect our staff. It is one more tool that is at our disposal. Everyone must still be aware that this is not a guarantee that if an active shooter is present, that nobody will be a victim. This offers secure areas of safe haven to restrict the movement of the active shooter to prevent that person from access to more victims."
IS2000 is a world-class access control platform that offers users many options through integration with the industry's most trusted brands. Employ comprehensive solutions for access control with features that support sites from small office buildings, banks, retail, community facilities to airports, multi-tenant facilities, and hospitals. Use wired or wireless solutions for cost-effective site installation and management. Powerful control with an intuitive interface, IS2000 provides the most extensive integrated platform in the industry.
Founded in 1997, IMRON Corporation is a major provider of Security Management Systems to brand name manufacturers around the world. In 2003, IMRON Corporation expanded operations to include complete system solutions direct to system integrators, combining state of the art software, IS2000 and field proven and reliable hardware in one value conscious package. Today, the IS2000 suite of scalable products is available directly through system integrators, providing the most advanced integration of access control, alarm monitoring, video surveillance, and multiple third party products. The IMRON Corporation solutions have been installed globally in more than eight thousand sites. For more information visit http://imron.com/.