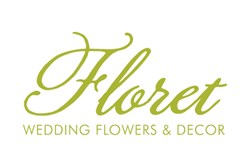 We are seeing a new trend as brides want bolder colors and more powerful decoration patterns for their weddings.
Toronto, Ontario (PRWEB) August 01, 2013
With the summer wedding season fully underway, there is an ever growing contingent of early brides planning for their weddings in 2014 and with the large variety of floral choices, brides find it hard to make up their mind at Floret, an exclusive wedding floral studio that delivers personalized flower solutions for weddings in Toronto. From boutonnieres to bridal bouquets, wedding flowers include a wide diversity of colors and designs.
Floral designer Jenny Hong is the owner of Floret and is an expert in all things floral. She describes the current trend of wedding flowers Toronto. "Modern brides don't want to go for traditional looks. They mostly want flower arrangements that make their wedding look different," Hong said, "and this is why we keep experimenting with different arrangements to make sure everything looks unique."
While colorful blooms are a part of many modern weddings, plums and lavenders have also become one of the favorite decorations at bridal parties. Traditionally romantic arrangements have been taken over by powerful and bold patterns.
According to Hong, "Brides these days want to go for orchids, lilacs, freesias, and anemones. Each flower has its own significance and symbolism." There are many traditions that are rooted in the Victorian era, when each flower had its own symbolic meaning. This tradition was started to help men express their feelings without the use of words.
Cascading bouquets have become a popular selection for several brides, while many others opt for French twist bouquets. Adding pearls or ribbons adds a nice touch to the flower arrangements, and this is why many brides order flowers with accessories. Bouquets are not just about the flowers but also about what surrounds them. There are candles and other accessories that can be added to make a bold design statement for any wedding.
Floret is an exclusive boutique wedding flower and decor studio dedicated to providing stunning reflections of a couple's love through the beauty of flowers. Helpful planning tools and a checklist can be found at http://www.floret.ca The studio is located in Markham, Ontario and serves couples getting married in Toronto and the Greater Toronto area. Consultations are available by appointment and can be made online or via phone at 905-604-8620.