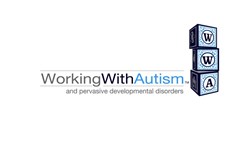 unty, Santa Clarita, CA (including Santa Clarita, Saugus, Canyon Country, Valencia and Newhall) (PRWEB) August 01, 2013
Los Angeles Co Working With Autism Inc's. (WWA) team of professionals now includes two additional BCBA staff members, making it one of few full service autism agencies offering standardized ABA services for children, teens and young adults. Under the tutelage of John-Paul Prakash, WWA BCBA Program Services Director, Amanda Hsu and Yuki Sumitomo are now the most recent staff members to attain the BCBA distinguished credential.
Coming to fruition in the early 90's, BCBA credentials are now internationally recognized, serving as an attempt to set standards for qualified behavior analyst practicum. Children and families serviced by experienced BCBA professionals, can expect carefully constructed, individualized and detailed behavior analytic treatment plans, a clear understanding of the current function of behaviors demonstrated, and treatment protocols that are implemented repeatedly and consistently for continued program success.
Parents of children or teens with autism may take advantage of the financial support allotted by collaborating with a BCBA certified supervisor. Specifically, most large insurance corporations, including the US Military Health Insurance, pay for ABA services for individuals with autism if they are delivered by a practitioner certified by the Behavior Analysis Certification Board.
While there are many BCBA credentialed professionals throughout the world, not all BCBA's are trained in Autism and Autism Spectrum Disorders. Currently, Working With Autism proudly boasts 7 BCBA team members who began their specialized training under WWA Program Service standards, and continue to develop their specialization in the area of Applied Behavior Analysis through extensive bi-weekly training sessions.
About Working With Autism
Formed in 1997, Working With Autism Inc. is an NPA (non-public agency) comprised of licensed psychologists, therapists and multiple board certified behavior analysts offering home and school based behavioral intervention therapy for children with autism, and other pervasive developmental disorders. With over 15 years of service, WWA has grown to extend services to training for parents, instructors, and professionals, as well as PEERS social skills groups, and a specialized unit dedicated to meeting the challenges of adolescents on the spectrum.
WWA programs key areas of focus include: speech and language skills, cognition, academic development, self-help, play, social skills and appropriate regulation of behaviors.
For additional information please contact Working With Autism at (877) 331-2147 or visit http://www.workingwithautism.com.