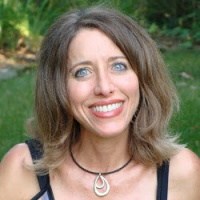 Anyone can perform yoga, providing they find the right class for them and they take it at their own level.
(PRWEB) August 02, 2013
Most people assume that yoga is primarily for flexibility and physical benefits, but the mind can be on the receiving end of this excellent activity too – and not just in the ways you'd normally assume, says Carol. That's because, she says, it can also help with memory.
In the latest episode of her BioGirl Health Show entitled Want a Better Memory? Do This, Healthy Living coach Carol pointed to yoga's potential for improving cognitive function. This has been outlined recently in various studies which have demonstrated that regular practitioners of yoga perform better in both memory tasks and speed efficiency tests. These are attributes, Carol says, which are vital for leading an independent life in older age.
She added: "There are plenty of studies that show that meditation [an important part of yoga practice] improves brain function, and that the exercise also improves brain health.
"I'd say probably just about everyone of us out there is familiar with a 'where are my keys' moment or two and which is fine every now and again but if we want to stay living on our own for the long term, our memories are crucial. If you can't remember if you've taken medication or if you've switched the oven off that's when it gets scary. And, sadly, it's at that point that we begin to lose our independence."
Other benefits of yoga include flexibility, strengthened muscles and ligaments – all of which make it easier for people to avoid injury. Then there is the added advantage of weight loss, injury rehabilitation and proper alignment of the muscular skeletal system.
Meditation can, of course, also help individuals deal with stress and anxiety in their lives, says Carol. This is because it can allow them to step away from the constant chattering in their heads.
Carol added: "The great thing about yoga is that anyone can do it, providing they are prepared to look around to find the right class for them and that they don't rush into practising difficult poses and movements right away but take it at their own level.
"And even those who can't find the time to fit yoga into their busy lifestyles can still benefit from breathing exercises and meditation."
The BioGirl Health Show airs every Friday on Spreaker Radio at 1pm and is an easy listening show focusing on healthy living in a natural fashion. Listeners are provided with suggestions on how they can attain a fitter, healthier and happier version of themselves through various healthy eating and lifestyle tips. These can also be found on Carol's popular website today at BioGirlHealth.com