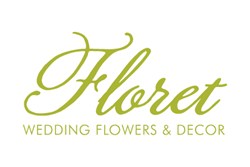 We just want to make flower shopping a bit easier with these tips and guidelines
Toronto, Ontario (PRWEB) August 05, 2013
With newly engaged couples planning for their weddings in 2014, Floret, a boutique wedding floral studio in Toronto, has offered giveaways to its website visitors this season. Online visitors are most welcome to download "7 things you need to know" and "Jenny's personal checklist" from the website.
The two giveaways are available on the website to help brides and wedding planners create the perfect interior décor. The first gift explains everything that a bride should know before she buys wedding flowers, and the second gift is a personal checklist of Jenny Hong, the website owner, for buying wedding decoration and flowers.
"Most people are confused about the type of wedding flowers in Toronto they need," said Hong, "this is why I offered a guidebook and a checklist so that they can make up their mind before they order. This way they understand their needs better and it helps us too."
These two gifts are available on their website, http://www.floret.ca/, and can be downloaded for free. Users need to enter their name and email address and the gifts will be sent right to their inbox.
Wedding flowers have been a part of the wedding tradition for many years. However, since the scenarios have changed, brides usually want more than just lilies and roses. When they call a wedding florist in Toronto, they face a gamut of choices and get confused. These two gifts are a way to help them understand their needs before they can place an order.
Hong is excited about the range her studio offers. She explains, "We want our clients to think outside the box. There is a lot that we offer and we want them to be able to choose something different – something that makes their wedding unique and special."
Floret is known for its wedding floral services in Toronto, and they offer décor solutions to couples planning to get married in Toronto and nearby regions. Customers can place their orders of wedding flowers in Toronto by calling them at 905-604-8620.