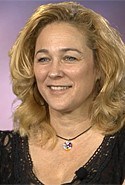 You are one of a very few people I know who -- through the sheer force of your inner convictions have brought opportunities to people who richly deserved them who just needed someone to unlock and open doors for them. -Richard Rudman
Los Angeles, CA (PRWEB) August 07, 2013
PITCH YOUR PROJECT – HONEST ADVICE
You have an idea. What is your pitch? How do you say it? To whom and how? You must have the listener be enthralled, captivated and interested to want to read it, see it, learn more about it, buy it, make it or just plain help you.
In today's New Media world, the elevator pitch is no longer enough.
At iActing Studios in Hollywood recently, New Media & Social Media Expert Susan Johnston of Select Services Films Inc. filmed an online class Pitch Your Project – Honest Advice.
Enjoy two hours of online classes for free click http://www.iactingstudios.com/tracker/pwiou0 and create a username and password.
Whether you have a book, screenplay, web series, TV show, commercial, music, fashion, auto, travel, software, science, technology, engineering, art, math or any idea to pitch, there is an art to the Pitch process.
Top Ten Tips to Pitch Your Project

Do research on who you are meeting with
Focus on that one pitch
Know your desired outcome
Know your value
Have a 30 second, 1 minute & 5 minute pitch ready
Pitch a length that is suitable to the environment
Be able to deliver what you say
Protect your Intellectual Property
Do not take their response personally
Have your "What else do you have" answer ready
In the online class, Susan Johnston gives honest advice to people pitching their project. The class is designed for viewers to learn what works, what doesn't and why. Also, to learn what you need to do to get your project made, sold and seen. Other areas that are discussed are:
How to establish contacts and solidify relationships
How to take your story/idea and learn to captivate your audience to get results you want.
Prepare you for any situation to pitch in and knowing when to pitch later.
Learn the art of pitching
Structure your pitch for easy understanding
SUSAN JOHNSTON – Award Winning Producer, CEO of Select Services Films Inc.,Susan Johnston Casting and the critically acclaimed New Media Film Festival.
The first set Susan remembers being on, is the 1st Great Gatsby where she met Robert Redford while her father was handling the antique cars. From there, she worked on every production she could, garnering experience in every department of filmmaking. Her first film a 35mm color film noir short Room 32 which won two awards, received distribution and was requested by Spiderman 3 for their production team.
Johnston has a background in the traditional film and TV industry, but has also become known in recent years as a pioneering new media producer, producing Stan Lee's Comikaze Expo panel for Independent Creators, Co-Producing Feature Film Dreams Awake, producing Mini-Bikers - the first series ever made for mobile phones – in conjunction with Fun Little Movies, as well as one of the first HD TV pilots and music videos utilizing the Panasonic Varicam & DVX100.
Susan Johnston, a New England native, worked with the Providence & Rhode Island Film Commissions over 5 years to build the infrastructure used by the Farrelly brothers, as well as by director Michael Corrente, NBC's hit TV series Providence, and the New England Screenwriters Conference. While in RI she developed Context Media Studios International production capabilities as well as garnered funds before Senate Committee hearings and helped facilitate the 25% tax incentive for investors of films in Rhode Island.
Upon relocating to Los Angeles, Johnston delved into International co-producing, talent producing, directing, TV Development and collaborated on innovative projects with her award-winning production company, Select Services Films, Inc. and critically acclaimed New Media Film Festival.
Susan Johnston is a member of The Caucus ATAS, AFTRA, BMI and SAG.