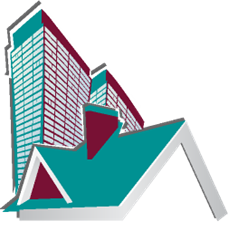 if houses could talk, this one would tell you the story of the joys and disappointments of its 83 years.
Pompano Beach, Florida (PRWEB) August 01, 2013
This week, TopTenRealEstateDeals.com takes a look at the recently announced auction of one of the world's most illustrious mansions. Gianni Versace's Casa Casuarina went on the market last year at $125 million as the most expensive home for sale in the United States. However it didn't sell and was reduced to $100 million and then $75 million. Now going to auction on September 17th.
Versace Mansion Auction
It's been a rocky road for one of the country's most expensive and illustrious mansions, and if houses could talk, this one would tell you the story of the joys and disappointments of its 83 years.
The mansion was built in 1930 by Alden Freeman who was an architect and philanthropist with connections to the Standard Oil fortune. He modeled the home after the Alcazar de Colon mansion in the Dominican Republic. Alcazar de Colon was the home of the son of Christopher Columbus and the oldest existing house in the Western Hemisphere. After Freeman died in 1937 the home was purchased by Jacques Amsterdam, who called it The Amsterdam Palace. From 1937 until 1992 when designer-to the-stars (think Madonna, Princess Diana and Cher) Gianni Versace purchased the property, the home was somewhat of a crash pad for various hipsters and intellectuals and the estate's upkeep was spotty.
Versace bought The Amsterdam Palace and an adjacent lot in 1992 for almost $10 million and then spent millions to restore the home to its former glory. He added a 6,100 square foot south wing, a mosaic-covered courtyard, frescoes on the home's walls and ceilings, and a gold-lined swimming pool with over one million hand-laid mosaic tiles. Versace invested about $33 million in the place and renamed it Casa Casuarina.
Gianni designed and lived in his Casa Casuarina in Miami Beach until his untimely death in 1997 when he was shot on the mansion's front steps by a demented stalker. For Gianni, life was all about contemporary elegance with a leaning towards the glamor of old world. He surrounded himself with bright opulence and prints of historic derivation. When Gianni Versace created Casa Casuarina, he poured everything he knew about his signature style into it, emblazoned with the stamp of his extravagant personality.
After Versace's death, Casa Casuarina was purchased by telecommunications millionaire Peter Loftin at a bargain price of $19 million for the property and most of the home's art. Loftin later leased the home to Barton G Weiss and his Barton G Group who called it the Villa by Barton G and operated it as a very expensive boutique hotel with 10 suites. Rates started at about $900 per night and went up to over $2000.
Sadly, now finding itself in foreclosure, Gianni Versace's elegant personal palace in South Beach, originally listed at $125 million, is going to auction Tuesday, September 17, 2013 - held on premises. Bidding starts at $25 million.
Real estate is never boring at TopTenRealEstateDeals. Check out today's most entertaining and unusual real estate news stories of the week. News such as America's top ten bargain mansions, government lighthouses for sale and JFK's home collection.
Top 10 lists are available to media outlets for publication. TopTenRealEstateDeals free celebrity & famous home photos available at: http://bit.ly/toptenmedia.