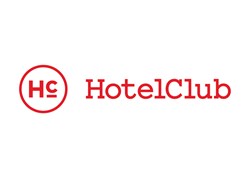 Sydney, Australia (PRWEB) August 12, 2013
Of the more than 2,500 Australian respondents in the Travel Wish List survey conducted by HotelClub.com, 16.2% listed the United States as their dream overseas travel destination. Italy ranked second - receiving 8% of responses.
Australia's love affair with the United States as a destination of choice has in fact been booming all year. HotelClub has seen a clear increase in the number of Australians booking hotels in popular US destinations such as New York (110%), Las Vegas (57%) and Los Angeles (23%) year-on-year.
Australia's Top 10 Dream Overseas Destinations
1. United States
2. Italy
3. United Kingdom
4. Canada
5. France
6. Greece
7. Fiji
8. Thailand
9. New Zealand
10. Japan
Broome topped the Australian dream domestic destination list followed closely by long-time Aussie favourites – Melbourne, Cairns, Gold Coast, Perth and Hamilton Island.
The Travel Wish List survey, released in August 2013, also delved into Australian's hotel wish list and their hotel pet hates.
When looking for hotel inclusions, Australians consider early check-ins / late check outs (22.2%) as well as upgrades (20.2%) more important than high speed wi-fi (18.1%).
Nicolas Chu, President of HotelClub says: "The Travel Wish list survey reinforces what we've been hearing from our members. We've taken note and have recently revamped our Club Benefits program to reward and surprise our members with the things that really matter to them such as late check-outs, free upgrades, breakfasts and more…"
Unsurprisingly, Australians listed dirty rooms, and more specifically bed bugs/cockroaches, at the top of their hotel pet hates.
In terms of dreams for the future of travel, taking flight like an astronaut seems of little interest to Australians with only 25% of Aussie's including space travel on their wish list.
About HotelClub
HotelClub is a global online accommodation community for travellers in the know. HotelClub members receive Club Benefits every time they make a hotel booking, including complimentary extras when they stay, up to 7% Member Rewards back on bookings, Priority Club Service and exclusive deals on hotels in 7,400 cities across 141 countries worldwide. Member Rewards can be redeemed any time, anywhere in the world – no restrictions. Membership is free and services are available in 29 currencies and 15 languages. HotelClub is part of Orbitz Worldwide Inc (NYSE: OWW), a leading global online travel company.
About Orbitz Worldwide
Orbitz Worldwide (NYSE: OWW) is a leading global online travel company that uses innovative technology to enable leisure and business travelers to search for, plan and book a broad range of travel products and services including airline tickets, hotels, car rentals, cruises, and vacation packages. Orbitz Worldwide owns a portfolio of consumer brands that includes Orbitz (http://www.orbitz.com), CheapTickets (http://www.cheaptickets.com), ebookers (http://www.ebookers.com) and HotelClub (http://www.hotelclub.com).
###