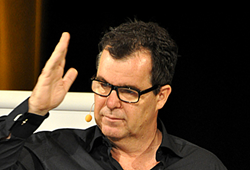 (PRWEB) August 01, 2013
Recent statistics from the UK Council of Mortgage Lenders show that the number of first home buyers is increasing the UK. The statistics also show that the loan to value ratio for the average loan for first time buyers rose in May to 83%, the most it has been since November 2008. In his analysis of the figures, property investment mentor Rick Otton raised concerns about what this means for first time buyers.
"I've seen reports that say these statistics mean that the property market is coming back, but what it really shows is that more people are coming into the market with smaller deposits and borrowing more money from the bank in order to buy a house," said Mr Otton.
First time buyer lending increases
According to the latest data from the Regulated Mortgage Survey, published on 12 July, the number of first home buyers taking out mortgages was 29% higher in May than in April, and had grown 42% compared to May 2012. The average first time buyer was borrowing £113,400 in May, up from £110,000 the previous month and £105,000 a year ago. First time buyer lending was £3.4 billion in May 2013, and 45% of all house purchase loans were to first time buyers.
"This is not a small amount of money, or a small number of people. Because of the way the banks operate, these first time buyers have to scrimp and save for years — in some cases over a decade — to get permission to go into massive debt for decades. But it does not have to be like this" said Mr Otton.
Trying an alternative way
The property mastermind, whose progressive property investment methods teach people how to invest in property with no deposit, no mortgage and no experience, believes strongly that the buy to let market will continue to grow in the UK and influence housing affordability for first home buyers.
"Looking beyond just the past couple of years, the statistics show that there's still not a huge number of first time buyers in the market. As well as their difficulties in saving for a deposit, the affordable housing supply is not there" Mr Otton said.
"My strategies are a way to avoid the situation where owning your own property or having a property portfolio is only for those people with huge amounts of capital. A lot of people, particularly first time buyers, don't realise that they don't have to go into debt to buy a house. That's why my focus is showing people how to buy a house for a pound," he added.
As an introduction to the strategies he uses and teaches, Mr Otton is offering a free-to-download Power Property Profits Pack at http://www.RickOtton.co.uk, and phone calls, from the UK, welcome on 0207 000 1027.
About Rick Otton
Rick Otton has spent decades making money by snapping up inexpensive real estate and putting it to work building wealth, and teaching others to do the same.
He is the founder and CEO of We Buy Houses, which operates in the US, UK, Australia and New Zealand, and through this business he puts his strategies to work every day.
Mr Otton received his start in alternative real estate investment in 1991 in the US, and within a year acquired 76 properties. In subsequent years, he made a fortune using his low-risk, high-reward strategies to inexpensively acquire real estate. He continues to do so.
As well Mr Otton travels between his home in Australia, and the UK, sharing his wisdom and teaching others how to buy and sell real estate, free from the constraints imposed by traditional lenders.
In 2013 Rick is celebrating the 10 year anniversary of introducing his property option strategies to real estate investors in the United Kingdom – the first person to reveal these ground-breaking strategies. In 2008 he created the first of his 'Houses for a Pound' strategies, upon which he grows as markets and laws evolve.
Mr Otton has been featured in a variety of television programs and magazines and in 2013 he published 'How To Buy A House For A Dollar' for the Australian market. This book has been named in the list of the Top 10 Most Popular Finance Titles for 2013, as voted by Money Magazine and Dymocks Book stores. A UK version is on the drawing board.
More information is available at http://www.RickOtton.co.uk or by phone, from the UK, on 0207 000 1027.