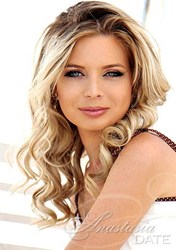 The increased interest from the media is wonderful and the company hopes this will help spread the word about AnastasiaDate.
(PRWEB) August 01, 2013
AnastasiaDate.com is a leading dating service that offers exclusive, top quality dating to over four million international members. The company recently announced that it has received excellent reviews in social media and the press. The reviews have come from all over the world and, as a result, the company is experiencing incredible interest in its services.
The AnastasiaDate.com management team reports that membership figures are growing consistently each month. The company believes this growth is due to both the increase in interest from new members and the excellent reviews it receives.
The world's press has also shown an interest in the top class services provided by AnastasiaDate.com. Recent press coverage has highlighted the company as one of the fastest growing international online dating services.
The company has grown significantly every year since it started its online dating service twenty years ago. Since then, millions of international men and women have been able to connect with each other and enjoy romantic encounters due to AnastasiaDate.com.
AnastasiaDate.com will continue to provide the finest online dating service to all its members. Working with an experienced and highly talented team, the company is determined to keep growing, improving and serving.
The company is proud of its reputation as a top quality, premium online dating service with millions of international members. AnastasiaDate.com receives new memberships from attractive men and women on a daily basis. The service is particularly popular in North America where thousands of successful business people join each month.
AnastasiaDate.com provides a way for intelligent and charming single people to meet someone special. The service helps love blossom across oceans and makes the concept of international dating easy and extremely enjoyable.
Many members have given high praise and excellent reviews for the company. A popular comment is that AnastasiaDate is the best online dating service they have ever tried.
Those who use the website can search and browse member profiles to find their perfect mate. They can also enjoy personal messaging and live video chats with each other. AnastasiaDate created its service to help connect people and the company believes the world is a very small place because of it. AnastasiaDate takes its role as a top class match-maker very seriously and is proud to provide an international service that helps wonderful couples find each other and fall in love.
Mr. Lawrence Cervantes, Chief Communications Officer for AnastasiaDate, says, "The Company is proud to receive such high praise from valued members. The increased interest from the media is wonderful and the company hopes this will help spread the word about AnastasiaDate."
Mr. Cervantes also stated that the company is dedicated to providing the best possible service for all its international members. AnastasiaDate wants to help them all enjoy online dating and meet companions from across the world.
About AnastasiaDate
AnastasiaDate is the leading international dating service that facilitates exciting and romantic companionship with beautiful and interesting women from all over the world. Founded in 1993 by a Russian-American couple, AnastasiaDate now has over 4 million international users and attracts more than 10 million online visits monthly. Additionally, over 1.5 million conversations are exchanged onsite daily. AnastasiaDate is committed to member safety, customer satisfaction and the ongoing pursuit of innovation. Headquartered in Moscow and New York with additional representation in every country it touches, AnastasiaDate provides a high level of customer service to a worldwide clientele. AnastasiaDate users are able to communicate across a variety of top-notch multimedia platforms, including video chat and a mobile app for Android devices available in the Google Play store.