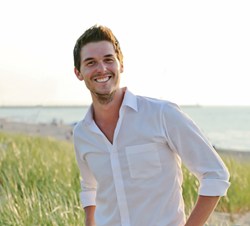 Las Vegas, NV (PRWEB) August 05, 2013
NHCPS is excited to inform readers of revolutionary modifications within the NHCPS blogging interface. As a result of these modifications, the content flow has been improved to offer small bites of insightful information and inspiration in each post. In addition, the blogs will consistently present a reliable bank of intelligence that will empower people to leverage their own abilities and save more lives.
Blog posts will now belong to one of two sections:

"Save a Life"- accounts of "everyday heroes" from around the world who utilized (or bravely attempted to utilize) CPR procedures in an effort to save a life. NHCPS hopes these stories touch, motivate, and inspire readers.
"Purpose, Mission and Vision"- reports will serve as digest of news, current events, and tools/technology that are advancing a core NHCPS value. On that same note, they also intend to provide people with unbiased information regarding any current events or technologies that are effectively working to inhibit or cripple the progression of any core NHCPS values.
"As these changes are a direct result of all of our customers positive and constructive feedback, they will be integrated into our website to offer a more pleasant and useful experience for each of them," John Lustig, NHCPS CEO, said. "Our status as a relatively young company increases the immeasurable value of learning from their input. Every day we aspire to embody an unmatched experience for our customers, so we thank you for continuously providing positive advice to help improve the quality of our service!"
The men and women of NHCPS would like to express their sincere appreciation for the readers who have had a chance to visit their website. In addition, they want to convey their utmost gratitude to their customers who have taken the time to provide them with invaluable feedback, all of which is thoroughly considered.
NHCPS continues to invite any feedback readers might have. The quality of their experience and their loyalty are amongst our highest priorities. NHCPS appreciate their time and look forward to sharing future news with them!
Visit our blogs at http://www.nhcps.com/blogs.
About NHCPS
National Health Care Provider Solutions (NHCPS) is the premier online ACLS, PALS and BLS Certification and Recertification provider for health care professionals. We strive to provide all health care providers who certify with NHCPS with the best certification experience possible through a combination of our training material, comprehensive examinations, overall simplicity and convenience available through an online course. NHCPS is dedicated to improving health care education around the world and uses all proceeds to provide similar life support education to those previously without access. For more information, visit http://www.NHCPS.com