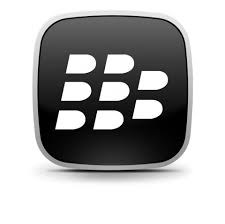 (PRWEB) August 09, 2013
Jefferies & Co. analyst Peter Misek has reported that BlackBerry has combined Z10 and Q10 orders of about 1 million units per month in an article published on July 16, 2013 on BGR.com. These figures have encouraged Dev IT Solutions to expand its resources for Blackberry Mobile Application Development by launching a special division focused purely on developing Mobile Applications for Blackberry devices. Blackberry devices are more popular in the business class and professional community and hence the company has decided to develop some extraordinary applications for this category.
BlackBerry Z10's Flow interface has many advantages. The BlackBerry Hub serves as a one-stop shop for all messaging needs, while the Flow UI gives users the ability to multitask with ease. Just keep in mind that there's a learning curve for the gestures, whether you're coming from an older BlackBerry or another platform. BlackBerry offers both the best touch-screen keyboard and best physical keyboard on the market. Developing and launching Utility Mobile Applications for Blackberry at this point has several advantages given that most of the companies in the Mobile Application development business have switched over to iOS and Android Mobile Applications. Though many Blackberry users have recently switched over to iPhone or other Android devices, many business class users and professionals still prefer Blackberry due to its proficiency in simplified communication and soothing User Interface.
Talking about this special unit for Blackberry Application Development, a senior spokesperson from the company said, "We are pleased to announce the launch of our special unit, which will be focused purely on developing Mobile Applications for Blackberry devices. These applications will include Mobile Gaming Apps, Mobile Utility Apps & Social Media Apps. We are planning to launch this division before the end of the last quarter of 2013. Detailed plans of this division will be announced a few days before the launch."
For more information, visit http://www.devitsolutions.com/devitmobileapplication/.
About Dev IT Solutions:
Dev IT Solutions is one of the leading companies providing cutting-edge solutions for Mobile Application Development on various platforms. It has a dedicated team for development of mobile applications i.e. iPhone Application Development, Android Application Development, Blackberry Application Development and Window Mobile Application Development.
Contact:
Dev IT Solutions Pvt. Ltd.
A-302, Shapth Hexa, Opp. High Court, S.G. Highway, Sola - 380060
Email: parth(at)devitsolutions(dot)com
iPhone, iPad are trademarks of Apple Inc., Android is a trademark of Google Inc., Blackberry is a trademark of RIM Inc. and Windows is a trademark of Microsoft Inc.