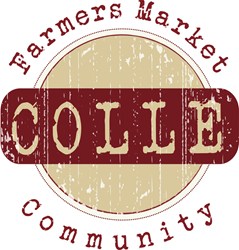 Bohemia, NY (PRWEB) August 02, 2013
On August 1, Colle Farmers Market, an advocate for organic farms, discusses an article published on Times Daily, which details the growth of "Organic Field Days" to promote organic farming.
According to a July 17 article published on Times Daily, titled "Growers Learn To Go Organic," a vegetable production field day was held at a small Alabama farm designed to bring those new to organic farming into the business.
The article says the event "was sponsored by the Alabama Cooperative Extension Service" to offer a variety of different workshops that would help students and farmers learn about producing organic fruit or vegetables. The workshops also help people learn about running organic farms with either reduced amounts of chemicals or none at all.
A representative from Colle Farmers Market says, "By having the entire community at their back, farmers are able to sell their products effectively, and at a growing rate! It's great to see events like this being held not, just in Alabama, but around the U.S. It teaches a wide variety of people how to get into this business and prove that organic farming is not just a fad. These events can teach people who run organic farms about the latest and greatest technologies to help with production."
In three years, the article says the workshops have grown from just 40 people back in 2011 to around 125 in 2013. The field day brought in not just farmers and students, but also home gardeners looking to start their own organic gardens and even some large-scale commercial growers out of state.
"Events like this are no longer uncommon around the states," the Colle rep says. "They provided interesting and important information for maintaining and producing organic materials. That's the great thing about organic farms though; that anyone can become involved it really is the basis for a great community."
Colle Farmers Market is an E-Commerce enabled community that is passionate about sustainable consumption and responsible conservation. The Colle movement is dedicated to connecting natural product vendors, organic farmers and all people who are living an organic and natural lifestyle.