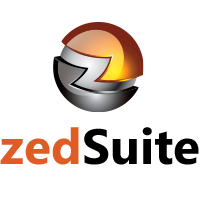 With zed eCommerce 8.0, businesses get the best of both worlds; the deepest level of integration between an ecommerce solution for SAP Business One not available anywhere else, combined with the world's most renowned content management system WordPress
St. John's, NL (PRWEB) August 01, 2013
zedSuite today released zed eCommerce 8.0, the next milestone of the most well-known eCommerce solution for SAP Business One integration. Offering the most comprehensive solution to date, zed eCommerce 8.0 introduces WordPress CMS integration, giving businesses direct control over website content and seamless integration with SAP Business One. Fully integrated with the recent new release of SAP Business One 9.0, zed eCommerce 8.0 is priced to fit the needs of small to midsized business budgets, making a fully integrated order fulfillment solution more affordable than ever. Business that run SAP Business One as well as existing zed eCommerce users will be able to take advantage of the new features of zed eCommerce 8.0 starting today.
"With zed eCommerce 8.0, businesses get the best of both worlds; the deepest level of integration between an ecommerce solution for SAP Business One not available anywhere else, combined with the world's most renowned content management system WordPress," said Tom Costa, Global Channel Manager, zedSuite. "With WordPress CMS integration and new features including responsive website themes, social media and SEO indexing, businesses have everything they need to be successful on the web."
Whether a business needs to build an online storefront or transfer an existing store from another platform, zed eCommerce 8.0 features the flexibility and customization to meet the needs of growing businesses. With website CMS through WordPress integration, businesses have complete control over store navigation, content pages, extensions and themes. Roll out new designs or integrate with other content management systems through the included API to customize your online store to your brand. With Social Media and SEO, static page-indexing for keywords and descriptions for your online store, it becomes easier to be indexed by Google, Yahoo, and Bing, helping direct more shoppers to your website through both desktop and mobile browsers.
About zedSuite
zedSuite (http://www.zedSuite.com) is a premier Web integration partner for extending the capabilities of SAP Business One beyond the walls of small to midsize enterprises, worldwide. Providing the right level of solution integration and customization to suit each customer, zedSuite empowers growing businesses to be innovative in providing the best value they can to their own customers, employees and stakeholders through SAP Business One and web technology.
Named the 2013 SAP Business One – Regional Solution Partner of the Year for North America, zedSuite delivers on the promise that technology can bring to growing businesses through a suite of web solutions that build on the flexible foundation of SAP Business One to open up the web as a business channel and provide a dynamic self-service experience for users. Employing a world-class team of business and technology experts, the zedSuite consultative approach ensures solution alignment with the goals and business processes of each customer through implementation to support.
zedSuite Inc. is a member of the Group zed family of companies. With roots dating to 1992, Group zed (http://www.gzed.com) is a privately owned and operated corporation, which provides its family of industry leading companies with the strategic vision and tools to deliver on the promise of technology to customers, setting them apart from other industry peers.
###
SAP, PartnerEdge and all SAP logos are trademarks or registered trademarks of SAP AG in Germany and in several other countries all over the world. All other product and service names mentioned are the trademarks of their respective companies.
For more information, Press Only: Sarah Coish +1 (949) 420-3000, sarah.coish(at)gzed(dot)com.