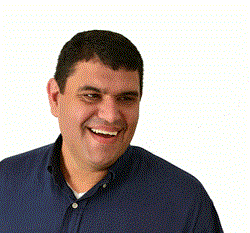 With RADAR, boutique hotels finally have a cost-effective, analytics tool that delivers powerful, profit-driving insights.
Miami, FL (PRWEB) August 07, 2013
Origin World Labs, a profit optimization consultancy for the hospitality industry, has announced the launch of RADAR™, an affordable automated revenue optimization system that calculates optimal hotel rates in real-time.
"With RADAR, boutique hotels finally have a cost-effective, analytics tool that delivers powerful, profit-driving insights," stated Robert Hernandez, CEO of Origin World Labs, a trained statistician with a background in Profit Optimization. "The existing systems are so expensive only the big chain resorts can afford them. We have leveled the playing field with RADAR. Now small inns and boutique hotels of any size can have deep data analysis to make smarter rate decisions."
RADAR is a Microsoft Excel based system that enables hotels to run the program on any hardware. As a strategic cost-saving measure for hotels, RADAR was designed so it would not require new hardware, software, or software training, or costly data warehousing. "RADAR is ideal for small hotels, especially ones that don't have a dedicated IT team," stated Hernandez, "The program is easy to run and even easier to understand."
Several boutique hotels have installed the RADAR system and report as much as 40% increase in RevPAR. "The software shows trends immediately – allowing us to act on them and either reduce or increase rates," stated Ann Cunningham, Revenue Manager for Park Hotel. "RADAR allows us to be more effective in our short and long term forecasting. Having the mathematical justification for rate decisions provides the transparency I need to explain my decisions."
RADAR is an acronym for Rate and Demand Analytics in Real-time. It is a dashboard that reveals the most pertinent analysis required to make smart rate decisions in an easy to understand format. Every rate setter in the spectrum of RM – from most experienced to beginners – will benefit from dozens of RPIs (Revenue Performance Indicators), the snapshot of current activity, analysis of trends, unconstrained and optimized forecasting, the optimal rate range and the potential upsides of different rate strategies. All calculations are customized to your specific PMS systems and, incorporate its setup. RADAR™ is delivered in the familiar Microsoft Excel environment. Hotels interested in learning more about RADAR can visit http://www.forsmarthotels.com or call 786 704-2277.
About Origin World Labs (OWL)
OWL is a Miami-based company focused on developing analytics tools to benefit the hospitality industry. The team consists of mathematicians, behavioral scientists, information technology veterans and award-winning statisticians united by a passion for hotel analytics. Their team manages the Hotel Analytics blog 'For Smart Hotels'. Follow them on Twitter @owlanalytics. Additional information is available at http://www.forsmarthotels.com.