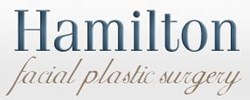 On July 11, 2013, guests arrived at Hamilton Facial Plastic Surgery in Greenwood, Indiana, for a 'Make Beauty More Affordable' event.
Indianapolis, IN (PRWEB) August 05, 2013
On July 11, 2013, guests arrived at Hamilton Facial Plastic Surgery in Greenwood, Indiana, for a 'Make Beauty More Affordable' event. Attendees enjoyed information sessions by guest speakers Michelle Freeman from Allergan, and Chris Smith, a SkinMedica representative. Refreshments, prizes and discounts on SkinMedica products were enjoyed by all.
Guests learned how to sign up for and utilize Brilliant Distinction Points. These points offer savings that can be applied to Allergan cosmetic treatments and products, such as Botox, Juvederm, Latisse, SkinMedica, and Vivite. Additional points can be earned when users shop through the Brilliant Distinctions Mall. Those who were not able to attend the event can enroll online. The program is easy to use. All it takes is purchasing a treatment from a participating physician. Each purchase earns points, which translate to a coupon, up to $75, to use next time you utilize an Allergan product. Points can also be used to make charitable donations.
At the well-attended event, SkinMedica, an Allergan company, introduced its products and communicated the importance of a skincare regimen for vibrant skin. There is an easy-to-use line of SkinMedica products for every skin type. Cleansers, toners, skin brighteners, sun protection, moisturizers, and age and acne defense can revitalize even the driest or most oily face. SkinMedica also has products to reduce the visibility of scarring following a wound or surgery.
Double board certified facial plastic surgeon Dr. Mark Hamilton specializes in facial plastic and reconstructive surgery. As a leader in plastic surgery, he has been recognized by his peers as one of Indianapolis Monthly Magazine's "Top Docs." He has also been labeled by the Consumer Research Council of America as one of the "Top Physicians" in the nation. Aside from his private practice, Dr. Hamilton is a clinical assistant professor at Indiana University School of Medicine, the school from which he graduated and received his medical degree. Dr. Hamilton has been affiliated with numerous professional associations and is also highly active with charitable organizations. He donates his surgical skills to domestic violence victims through Face to Face.
Hamilton Facial Plastic Surgery, in operation since 2003, maintains offices in Indianapolis, Indiana, and Carmel, Indiana. Procedures performed at the practice and at affiliated hospitals include blepharoplasty (eyelid surgery), browlift, facelift, otoplasty (ear surgery), rhinoplasty (nose surgery), revision rhinoplasty, and hair replacement. Injectable fillers and other wrinkle correction procedures are also commonly performed. For more information about the best in Indiana facial plastic surgery, contact Dr. Hamilton at 800-597-3223.