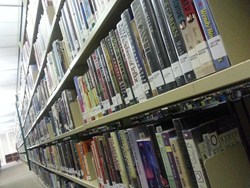 Even an unknown author or title can passively sell millions of books.
(PRWEB) August 07, 2013
The old formula for how to market a book (advertise, publicize, have great timing, get extremely lucky) is known to most authors and publishers. It is also elusive and mostly unattainable. The new formula in the book business: list an unlimited number of books at Omajin, an idea-based book search engine and marketing tool that was developed to facilitate the discovery and sale of books. This applies to all categories and subjects, any book on earth.
In Omajin's main search box, a visitor enters up to 5 ideas, using any words or brief phrases that come to mind. When a book match is returned, the visitor discovers an image, all the necessary information about the book, and a match score (say, 82.44%). Open the Omajin Elements box and discover how much and to what extent each idea is dealt with in the book (real estate @ 36.1%, selling homes @ 17.23%, etc.). The score for each idea indicates a combined measurement of prevalence, prominence, and symmetry. Visitors will also find a link to the publisher's preferred online bookseller, even if it leads to the publisher's own site.
While Omajin is promoting and marketing books, it is also giving search visitors the power to "think" books into existence, as it were. The search engine is expected to heavily influence buying decisions because of its unique ability to evaluate and score multiple ideas per book match. In other words, a book may be purchased mainly because the buyer knows it covers enough of this or a certain amount of that. Such a power shift is good for the book business. Even an unknown author or title can passively sell millions of books if the right keywords (ideas) have been assigned when listing books at Omajin.
Once the listing process has been completed, the search engine and its visitors will know how to promote a book with no additional help from authors and publishers. The process becomes organic and automatic. The book industry is being transformed by e-book technology, which solves paper, printing, distribution, and storage problems. Nevertheless, the biggest problems for authors and publishers have not been addressed until now: how to market a book without wasting time and money, and how to improve search technology for custom-match book discovery.
Nearly 54.5 million authors and 180 million titles exist worldwide, and yet only a couple hundred bestsellers surface each year. Authors and publishers have always known that something was wrong with this picture, but not much could be done. They had always known that if their books could be discovered online without the need for a search by author and title, they could sell just as many books as those popular authors and those major publishers. They had never known, however, that a search engine would one day eliminate the need for book marketing because of its innovative book search and discovery process.
Authors and book publishers can sign up today and list as many of their titles as they wish, all at no cost. Omajin officially launches on January 13, 2014, but the free search service is currently accessible to visitors worldwide as its database of book listings grows daily.