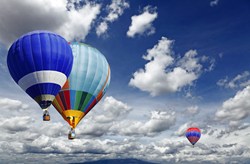 We want to completely do away with parking hassles for our customers.
Albuquerque, NM (PRWEB) August 07, 2013
Greenbee Parking, a young but fast rising airport parking service provider, has been hailed as the next leaders in airport parking by the latest ABQ Airport parking reviews. Like most other major airports in the country, Albuquerque (ABQ) too has faced massive parking demand onslaughts which authorities have been unable to fulfill adequately. Greenbee Parking had stepped in to this breach and offered innovative solutions that benefitted both travelers and ABQ authorities alike. They offered a multitude of innovative parking options so that travelers can choose one according to their varied needs. All offers came at incredibly affordable prices which was an added bonus as one no longer had to keep aside a considerable budget for parking expenses, especially if one is frequent flier. These deals along with their impeccable customer service has paved the way for the rave reviews and the top ranking they have received everywhere.
"We want to completely do away with parking hassles for our customers," said Christine Cooper – Marketing Coordinator, Greenbee Parking. "In order to do this we are constantly trying to come up with new ideas and deals to serve our clients better. We are thrilled with the ABQ Airport parking reviews and greatly motivated as well. Recognition for hard work always paves the way for better and more focused services."
Albuquerque International Sunport Parking Information
Albuquerque International Sunport is the largest commercial airport in the state of New Mexico and serves Albuquerque, Santa Fe and all neighboring areas. From the name itself one can derive that it isn't a large airport but despite that it sees heavy air traffic round the year and over six million passenger footfalls annually. Part of the reason is high tourist turnover for New Mexico round the year, there are ample attractions for summer, fall and winter. Other than that, New Mexico's especially Albuquerque's growing status as an IT and energy hub has led to increased business travel to the city. It has non-stop services to over 23 cities and is a major freight hub for quite a few airlines in the South. The Sunport also shares its runways with Kirtland Air Force Base which adds to the already heavy ground traffic here.
There has been a constant demand for increased airport parking space in the last few years leading to major expansion plans. But till they come through the situation still needs careful managing. Greenbee Parking has come up with several parking options which now allows travelers to park at leisure and that too a very low rates making it a win-win for both travelers and authorities here. It has definitely been 100% customer satisfaction that has led to the top honors it received in the latest ABQ Airport parking reviews.
The Greenbee Airport Parking Solution
Greenbee Parking has effectively bridged the gap between parking problems and solutions at both airports and major seaports. They have tied up with major hotels for available parking spaces at discounted rates which they offer their customers across the nation who can now save up to 75% of their parking costs.
All they need to do is visit Greenbeeparking, select their city or airport of choice, choose the parking spot and pay through a secured payment gateway. There is a comprehensive list of airports and parking spots to choose from. Greenbee's wide network makes it possible for every customer who logs in to find a solution.
About Greenbee Parking
Greenbee Parking is the nation's most innovative long term parking company, with a new way of making long term parking affordable. The company is rapidly adding new airports to its network.