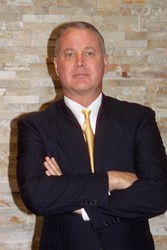 Synthetic drugs are readily available to teenaged children and use can lead to serious injury and even death.
Houston, TX (PRWEB) August 14, 2013
In late July, Houston Chronicle reported, area officers seized 5,800 packets of synthetic marijuana and bath salts in raids of stores in the area. Other recent raids across Texas have proven the wide availability of synthetic drugs which are sometimes sold in "smoke shops" or convenience stores.
Synthetic drugs have recently been in the news due to a number of incidents where the drugs were used. Usually fairly unusual or aggressive behavior accompanies the incidents. The long term effects of many synthetic drugs are unknown. However, there is no doubt the danger they present to teenaged drivers.
Synthetic marijuana and bath salts are part of the "designer drug" trend, where laboratories alter the chemical makeup of a drug so that it delivers its effects while no longer qualifying as a controlled substance under some law. This alteration often creates unintended, and hazardous, further side effects in the already dangerous drug.
Many different synthetic marijuana combinations are sold in what is usually bright colored packets and contain leafy green or brown substances that resemble pot but are actually treated which chemicals that produces the effects.
Baumgartner Law Firm urges parents to be watchful for symptoms of bath salts or synthetic marijuana use among their teenage children. These may include:

Confusion, agitation and paranoia
Depression and anxiety
Suicidal ideation
Reduced appetite
Reduced sleep
Flu-like symptoms including chills, fever and nausea
Hallucinations or delusions
Unexpected or aggressive behavior.
A February report in CNN shined the spotlight on the dangers of a Houston teenage girl's experience with synthetic marijuana. After experimenting with synthetic marijuana, the youth suffered a series of strokes that left her comatose and her recovery has been extremely challenging.
Treatment for synthetic drug addiction is the same as for other addictive drugs like cocaine or methamphetamine. Recovery focuses on abstinence from using the drug, preventing relapse and rehabilitating the user from physical, emotional, mental and social damage that occurs during use. The process can take months or years. As the raids in Houston and across the country show, Bath Salts and synthetic marijuana are readily available to many teens.
Parents need to be informed of the availability and dangers of synthetic or designer drugs. The danger of injury to the teenagers and the community increases when the teens drive after experimenting with synthetic marijuana or other designer drugs.
Baumgartner a car accident lawyer, frequently sees first-hand the effects of drugs on drivers and accident related injuries. These include not only harm to the user and his or her family, but to unintended victims of car accidents or violent crime the user commits while under the influence. Parents should be on the lookout for potential use by teenage children.
About the Baumgartner Law Firm
The Baumgartner Law Firm is a Houston personal injury law firm dedicated to fighting for maximum compensation for Texas personal injury victims. For over 28 years, the firm has helped victims with personal injury and wrongful death lawsuits involving such matters as automobile accidents, big rig truck accidents, dangerous products and other accidents. The firm helps personal injury victims in the greater Houston area. The law firm's principal office is located at 6711 Cypress Creek Pkwy, Houston, TX 77069. To contact the law firm call (281) 587-1111 or fill out the firms online contact form.