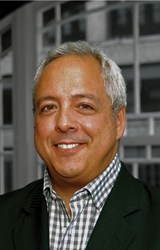 I just do not believe in road blocks
Minneapolis, Minnesota (PRWEB) August 08, 2013
According to industry statistics, approximately 600,000 businesses are started each year in the United States. And for every person who actually starts a new business, there are most likely thousands who actually never get their idea off the ground for a variety of reasons. Nate Garvis, a senior fellow of social innovation at Babson College and author of Naked Civics: Strip Away the Politics to Build a Better World, believes that many entrepreneurs fall into the trap of feeling overwhelmed and fearful of taking the necessary first steps to get their idea / new business off the ground.
As the co-founder of Studio/E (an entrepreneurial experience based in Minneapolis, YourStudioE.com.), he has worked with hundreds of people to propel their new business ideas and inventions "I just do not believe in roadblocks and I mentor individuals enrolled in the Studio/E program to reframe their thinking and not fear the unknown or failure, or even success," Garvis states. It is critical for entrepreneurs to design effective boundaries and think of every imaginable solution as to why and how their new idea will work. "The challenge with entrepreuners is to make them understand that they need to get out of their own way and eliminate negative thinking." Every entrepreneur I know works hard and long hours to put an idea or a new business into action and there will be dozens of reasons to get side tracked and say "forget it…it just isn't worth it." The challenge is to keep going and just believe that there are no roadblocks, just different paths of solutions.
Garvis states that there are many secrets to being a successful entrepreneur.
1. Constantly motivation. One needs to maintain a positive flow of emotional energy to sustain a path dedicated to the desired outcome.
2. Get into action. Now! It's easy to over think and over plan, but there are things that you can't learn until you create actual movement.
3. Have the courage to separate your ego from the idea in order to enroll others who can improve your efforts.
4. Have the self-assurance that you can survive without the bureaucracy of a large institution around yourself.
5. Be patient because often times you will have the capacity to move much faster than many around you.
6. Network, Network, Network. Reach out and connect with people who can help you with your new business or idea. Make a list of cohorts / colleagues who can be a source of information and turn obstacles into opportunities.
More information can be found on NakedCivics.com and YourStudioE.com.