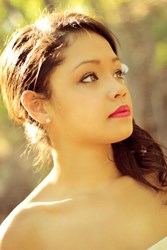 Kenal Delivers Quality Wedding Photography Service
(PRWEB) August 06, 2013
The most important day in a married couple's life is their wedding day. Kenal Louis is a creative artist and fashion photographer who recently started offering wedding photography service in Omaha, Kansas and Iowa. Currently working doing graphic design for a local renowned artist, he also does Omaha wedding photography to provide an additional source of income.
Louis, according to his website Kenalsworld, has been doing visual arts since he was a child and working as a graphic designer since 2007. With the experience and eyes to compose, along with visually create something appealing to others, within a short time he has thrived in fashion photography and photo-editing.
Currently based in Omaha, Nebraska, he offers service doing Omaha wedding photography along with some freelance graphic design whenever time permits. The photographer and artist was born in Port-au-prince, Haiti then grew up in South Florida and later relocated to Omaha, Nebraska. Having shot with quite a few individuals and events in the Omaha area, Pierre looks to continue building a professional relationship with clients, professionals, and families while shooting with many models, friends and family, Omaha local bands, and covering fashion shows for his creative arts blog Kenalsworld.
The influence of much of his creative art, including the poetry, and fashion photography come from his passion for performing arts. He is also a blogger that blog about fashion, music, art and photography on his website that features independent musicians as well as signed talents.
"I hope to one day have an impact on the world as a visual artist for my creative art and music and captivate others with my fashion photography, along with special moments through once in a life time events like weddings."
-Kenal
Well on his way to becoming a notable fashion photographer, the artist invests in his own photoshoots with a portfolio vastly expanding with live music photography, fashion shows, and portraits for the faces if Omaha.
Visit kenalsworld.com to book a date for his wedding photography service or a private event. From fashion to Omaha wedding photography Kenal delivers quality photography service for his clients.
Evenson St. Vil
Kenalsworld LLC
http://www.KENALSWORLD.COM
submission(at)kenalsworld(dot)com
561.351.9224