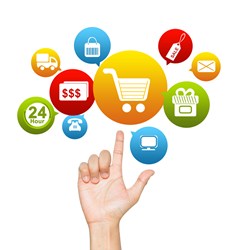 London, England (PRWEB UK) 2 August 2013
London School of Marketing has released a new whitepaper entitled An Introduction to the Root Principles of 'Consumer Marketing', which offers an insight into the guiding theories and basic principles used by the marketing industry. Presenting an introduction to marketing as both a subject and a career, the whitepaper is an essential read for anybody interested in marketing.
A cornerstone of the capitalist economic system, marketing affects everyone, from consumer to producer. London School of Marketing's latest whitepaper explains the scope of marketing and then continues by revealing a selection of the industry's most essential theories and guiding principles. The information provided is highly informative and a fascinating insight into the vehicle that powers global commerce.
"In its essence, marketing is a very simple idea, but in practice the art of marketing can be extremely complex," explains Anton Dominique, COO/CFO of London School of Marketing. "The teaching method for new recruits to marketing is to break the subject into subjective activities. The whitepaper we commissioned reviews several of the most important of these."
Focusing on 'consumer marketing', the whitepaper explains to the reader how marketing operates. Starting out by establishing marketing's role, range of uses and wider impact, the whitepaper progresses by providing an introduction to market research and marketing plans; going on to provide an overview of the 7Ps – product, price, place, promotion, people, process and physical evidence – widely known as the 'marketing mix'. Giving a general insight into this subject, the whitepaper presents a clear picture of how essential marketing is to business as a whole.
"Every product and service has a market, which is where a business meets its customers," the whitepaper explains. "Taking a product or service to market and then ensuring it succeeds is marketing's basic aim. If you compare it with the other functions within an organisation, marketing is the only one that looks after the customers' interests. It anticipates and identifies customer requirements and tries to fulfil them in a profitable manner."
London School of Marketing deliver accredited marketing and business qualifications and offer courses from recognised professional bodies such as CIM, ABP and CAM and BA (Hons) Marketing, MA Marketing and Innovation and an MBA from Anglia Ruskin University. Based in London, they also have offices in Sri Lanka, a network of Overseas Support Branches (OSBs), and online programmes of learning. There courses are run over a broad range of study modes. Further details are available at http://www.londonschoolofmarketing.com.