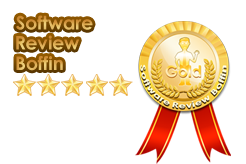 DVD can be ripped or compressed into new copies of high-quality personal DVDs, thanks to the ease to using DVD rippers today.
New York City, NY (PRWEB) August 04, 2013
DVD ripping is today a process that many individuals engage in to create music and video-rich personal archives. The cost of DVD purchases can occasionally be up to 4 times the cost of a ripped DVD, making DVD ripping software an alluring choice for many individuals, especially teens and students. DVD can be ripped or compressed into new copies of high-quality personal DVDs, thanks to the ease to using DVD rippers today.
However, the sheer number of available DVD ripping software is rather befuddling and so the Boffin team of editors compiled its own list of handpicked and open source DVD ripping software. Among them is DVD Shrink, a software that lets users have their favorite films shrunk and copied into new DVD files, saving thus valuable hard disk space on their computers and laptops. The software is according to Boffin easy to use and intuitive as it's in the user's discretion which parts are to be left out.
Another highly regarded software is WinX DVD Ripper, a software that's easy to use and reliable, the Boffin reviewers noted. A MAC compatible software, WinX DVD ripper allows users to copy DVD onto their computers and even allows for format conversion into the most popular DVD file types including MP4, FLV and AVI.
Next DVD ripper is also included in Boffin's list and is an all-in-one software that helps users rip, convert and back up their DVDs into the most popular video formats, while also allowing Youtube video conversion, for listening to on the go through smartphones and other mobile devices. Next DVD ripper stands out from its competition, the Boffin reviewers asserted as it allows for customized actions and multiple file conversion, rendering it user-friendly and reliable.
The Boffin reviewers also included Format Factory in their top picks. The software not only helps users rip and convert DVDs, but it also allows for audio and image conversion. In addition, Format Factory also supports over 60 languages, the Boffin reviewers highlighted.
The DVD ripping software list also includes DVD Ripper, DVD Video Media Ripper and All Free DVD Ripper. According to a note issued by Boffin, the software list is subject to change at any time, since the reviewers at Boffin regularly reevaluate their software to ensure the reviews are always accurate and up to date.
Software Review Boffin reviews the latest technological products in demand on the market right now. They provide expert, honest and straightforward reviews so customers can objectively measure if a product, especially software is well worth it before making their purchase.
To learn more about Software Review Boffin visit http://www.softwarereviewboffin.com.