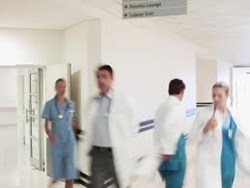 Basic care is not being implemented, and I hope this initiative is a big leap towards to mending the failures of the NHS.
Bolton, UK (PRWEB UK) 2 August 2013
In an attempt to diminish clinical negligence within the NHS, the results of a nationwide "Friends and Family" initiative are set to be released. This initiative asked patients across all hospitals within the UK about their experiences and whether they would be comfortable allowing their relatives to receive the same treatment, according to The Telegraph (1).
Every hospital in the country will be given a score based on how satisfied patients were with their experiences, then this information will be collated together in order to give the hospital an overall title of being average, one of the best or worst in the country (1). Following on from these scores, ministers have allegedly vowed that they will use this information to spearhead investigations of those being branded as the worst, to uncover whether or not the trusts are putting lives at risk, as reported by The Telegraph (1).
There have been hundreds of thousands of reports completed anonymously across 31 NHS trusts, which are being processed by independent organisations on behalf of the NHS. It has been stated by The Telegraph, however, that findings that disclose in depth information about extreme medical negligence will not be published in order to stop the "devastating" information from tarnishing the hospitals involved; aiming to make genuine change and not name and shame the under performers (1).
Amongst the findings exposed in The Telegraph article, there are descriptions of a woman in her 80's that contracted an infection after she was left days without being washed, a woman who was ordered to wait four hours in A&E after believing she had miscarried and a 92 year old man who was told to shout if he required assistance because his broken arm would prevent him from reaching his bell (1).
Asons Executive Suzanne Yates said:
"I think one of the biggest barriers for major change within the NHS the lack of communication and understanding between patients and hospital staff. Complaints don't always appear to be dealt with efficiently, with many of them going unanswered.
"With this system, the true feelings and experiences of patients are being exposed and the hospitals will be dealt with appropriately by ministers.
"The few examples of medical negligence that have been reported are in themselves totally unnecessary and avoidable, especially in the case of the elderly lady that developed a hospital acquired infection because nurses failed to bathe her. Basic care is not being implemented, and I hope this initiative is a big leap towards to mending the failures of the NHS."
Medical negligence is an ever growing problem within the NHS and national authorities are striving to find ways to tackle the issues. Anyone who may have fallen victim to medical negligence may have grounds to file for a medical negligence claim for compensation, helping victims to recover from the poor care they have been subjected to. To find out more information about making a claim, or to speak to one of our clinical negligence solicitors visit http://www.asons.co.uk or phone 01204 521 133.
(1) The Telegraph, 'Shocking and eye opening"'NHS failings revealed, 29/07/2013
telegraph.co.uk/health/healthnews/10207668/Shocking-and-eye-openingNHS-failings-revealed.html
ENDS
About Asons Solicitors:
Asons Solicitors is a Bolton-based law practice that specialises in personal injury and industrial disease claims. Founded by brothers Imran Akram and Kamran Akram, Asons Solicitors has developed to become a young and dynamic law firm that delivers practical solutions to clients in times of difficulty. Their continued focus on their staff has seen them awarded with the Investors in People "Gold Award"; which is reflected in the professional and personable approach they take in working with clients. They strive to grow and to develop, and their supportiveness and attention to detail ensures that their clients use them time and again.
For further information contact:
Email: info(at)asons(dot)co.uk
Website: http://www.asons.co.uk