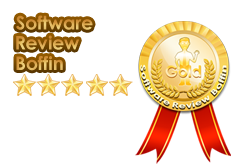 No longer a work-only tool, emailing is used by people of all ages as a reliable and efficient communication channel.
New York City, NY (PRWEB) August 09, 2013
Publishing its first open source email software list, Boffin says the list is a comprehensive, carefully compiled selection of email software including known and lesser-known email clients. The Boffin editors reported that these software have been tested for efficiency, user-friendliness and quality.
Email is a central aspect in the lives of most modern-day individuals. No longer a work-only tool, emailing is used by people of all ages as a reliable and efficient communication channel. Businesses use email for intra-office communication and customer support, while for individual use, email is a great way to keep up with one's favorite sites, blogs and currents events of interest. The Boffin reviewers well aware of the centrality of emailing in people's everyday lives, propose their own list of software for budget-friendly email services.
A Boffin-approved open source email software is Mozilla Thunderbird, an easy to use and customizable email provider, with over-40-languages support and MAC, Linux and Windows compatibility. Mozilla Thunderbird emailing service stands out from competition as it makes file sharing among those exchanging emails a breeze. Instead of actually sending large files, the email software lets the user upload cumbersome files onto the cloud and share a link with the intended recipient. Online communication and sharing becomes efficient with Thunderbird, the Boffin editors emphasized.
Windows Essentials is for Boffin more than just an open source email software as it offers a wide range of other features and capacities to the user, including a movie maker, a blog publisher, and a photo gallery among other tools. It's multiple email account management feature is another of Windows Essentials' highlights, which makes emailing a pleasant and reliable experience for users on both ends. Its integration with Microsoft's SkyDrive, a cloud service, makes file sharing and accessing easy.
Another software picked by the Boffin editors is Dream Mail, a multiple email account management software which lets users import and sync email accounts from Outlook, Gmail and Yahoo into a single one for better email management. Email templates are freely provided to users who choose Dream Mail. An intuitive, intelligent anti-spam technology, monitors email activity and sends unwanted email directly to spam.
Zimbra is another pick by the Boffin editors who found its Facebook, Twitter and Digg updates integration rather useful for the social media-immersed modern lifestyle. It also allows for Gmail, AOL and Yahoo email syncing for more time-effective email management. The Boffin list of email software included other quality email account providers, for a full list of the software, please visit the official Boffin website.
Software Review Boffin reviews the latest technological products in demand on the market right now. They provide expert, honest and straightforward reviews so customers can objectively measure if a product, especially software is well worth it before making their purchase.
To learn more about Software Review Boffin, visit http://www.softwarereviewboffin.com.