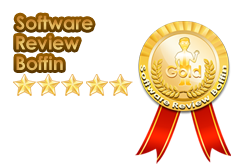 The easy to use interface and the ability to copy while without damaging the original disc is a distinct feature of the software
New York City, NY (PRWEB) August 07, 2013
The process of evaluating software is not one off, declared the Boffin review team in their latest statement. The team elaborated that Software Review Boffin conducts an extensive evaluation process whereby the software are re-evaluated on a regular basis taking into account the introduction of new products within the category.
Software Review Boffin published the DVD copy software placement a few weeks ago on their official website. The team re-evaluated the products on the basis of changes within the market condition and was pleased to announce that Leawo DVD copy has maintained the first position. The review of DVD copy software elaborated that Leawo is a perfect DVD copy software as the product claims. Although, the other two products that were placed on the second and third position were also able to score high marks, Leawo DVD copy stood out due to its exceptional quality results.
Amongst the top five features that the team found within the software, Boffin was specifically impressed by the compatibility of the software with various formats and its ability to maintain the quality of picture while copying the image. The easy to use interface and the ability to copy while without damaging the original disc is a distinct feature of the software, stated the team.
The team held that the easy to use interface allows users to run the software smoothly and even inexperienced users were unlikely to face any issues during the copying procedure. The team highlighted the top reasons for purchasing the software specially the unique ability of the software to match the input with the output.
The team concluded that Leawo DVD software is not only a cost effective solution to the DVD copying dilemma but also offers high value for money to its users. The excellent quality of the outcome ensures that the customers are highly satisfied with the end results.
Software Review Boffin reviews the latest technological products in demand on the market right now. They provide expert, honest and straightforward reviews so customers can objectively measure if a product, especially software is well worth it before making their purchase.
To learn more about Software Review Boffin visit http://www.softwarereviewboffin.com