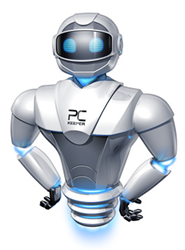 We are proud to be awarded with the Gold Application Development Competency in the Microsoft Partner Network development and we believe that our customers will benefit from our development partnership with Microsoft
Sunnyvale, CA (PRWEB) August 02, 2013
Kromtech Alliance Corp. the maker of the PCKeeper software brand has announced today it has achieved a Gold Application Development Competency in the Microsoft Partner Network. Proving the software is able to meet the demands and needs Microsoft's customers. Earning the Microsoft gold competency is a complex series of tests and PCKeeper has proven that the software and development team have the technical abilities to meet Microsoft's highest standards.
"We are proud to be awarded with the Gold Application Development Competency in the Microsoft Partner Network development and we believe that our customers will benefit from our development partnership with Microsoft," said Ilias Melikov the communications representative from Kromtech Alliance Corp.
The Microsoft gold partnership is proof that PcKeeper has demonstrated the highest level of skill and achievement within a given technology specialization. The partnership will also help the software development team find technical solutions that will only enhance the value of the software and service. To achieve the prestigious Gold partnership, partners must demonstrate and maintain a significantly more rigorous set of requirements than are required for other competencies.
About PCKeeper:
PCKeeper is a powerful software application that offers cleaning, security and data management applications and includes a revolutionary human assisted scan and fix feature. PCKeeper's Anti-Virus has a 99.4% detection rate and is ranked among the top performing anti-virus software applications tested by VB100 and AV Comparatives.
PCKeeper Microsoft Partnership info can be seen here:
For more information please contact:
PCKeeper Communications Manager
Ilias Melikov
Ilias(at)kromtech(dot)net