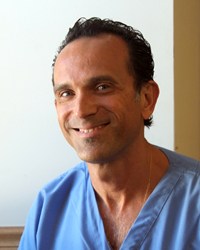 Noblesville, IN (PRWEB) August 13, 2013
The Noblesville Dental, located at 356 South 16th Street in Noblesville, Indiana, welcomes Dr. Francisco Velez to their excellent staff and practice.
Dr. Velez brings a variety of dental service and teaching knowledge to Noblesville Dental. Starting his dentistry training at the University of Puerto Rico School of Dentistry, he also trained in advanced general dentistry on medically compromised patients. Dr. Velez has been a faculty member at IUSD and studied at Ohio State University College of Dentistry for advanced training in Anesthesiology, anxiety and pain control for dental patients, IV conscious and deep sedation.
Dental sedation is a unique service to a dental practice, the patient will have little to no discomfort and they will not remember anything about the procedure. All dental treatments can be done while the patient is sleeping. The Noblesville Dental's office is fully equipped to safely provide anesthesia for all services. This process, done with IV or orally, and can help complete years of dental treatment in one or two visits comfortably. Dr. Velez brings 22 years of anesthetic training and practice to Noblesville Dental.
Sedation is usually the first choice for extractions. A tooth may need to be extracted due to breakage, decay, or not enough room for the tooth. An infected or abscess tooth can be hard on your health.
Infections from bad teeth can invade other teeth, deteriorate gum lines, or lead to future gum disease known as periodontal gun disease. It could also be linked to heart problems. Infections from bad teeth enter the bloodstream and go to the heart. Poor dental health could also lead to high blood pressure, clogged arteries and even a stroke.
Noblesville Dental has been in practice since 1994. With a staff of four, Dr. Velez, Dr. Khantsis, lab specialist Tom Thomas and receptionist Jenny Thomas. This dental team offers complete service for: children's dentistry, adult dentistry, and cosmetic dentistry.
Because Noblesville Dental houses their own lab, they offer services that many dental practices can not offer. One of these services would include repairing dentures while a patient waits. This is a very unique service that can be very helpful to a patient as they could wait in the office for a short time and leave with repaired dentures without sacrificing a long period of time without their dentures.
In celebration of Dr Velez joining the team, Noblesville Dental is offering a back to school special through September 13, 2013 receive an exam, cleaning (void for periodontal disease) and BWX's at a discounted price; children under 12 is only $40 (regular price $150), adults $60 (regular price $170). Call for an appointment at (317)773-7218, limited appointments are available, please call for details.