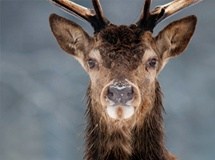 London is much more green than generally perceived!
London, United Kingdom (PRWEB UK) 5 August 2013
A report commissioned by the City of London Corporation published July 10 2013, draws on many benefits that London enjoys from being the greenest major city in Europe, and London stands to be the third greenest city of its size in the world. The report continues to point out 'The capital's provision of 35,000 acres of public parks, woodlands and gardens mean that nearly 40% of its surface area is made up of publicly accessible green space. The next major city green space provider in Europe is Berlin, with 14.4% of green surface area'.
'Londoners who value proximity to central London can still enjoy easy access to local green spaces and better air quality. Green spaces moderate air temperature, and offset harmful emissions, while absorbing noise, green spaces are vital for visual appearance of London' said Rozi at Easy Relocation.
There are generally five significant indicators in explaining the variations in average London house prices such as level of income, travel time to central London, average air quality, dwelling density, and access to any open green space. Many areas near and around central London are busy urban centres with high density and noise pollution.
It is also generally suggested that London iconic parks such as Hyde Park, Regent's Park, Richmond Park and Kew Gardens and woodlands can be a major attraction for national and international tourists. In addition the direct benefits of green spaces are mainly recreational and educational. The recreational value of green space in terms of leisure and sport combat effects of chronic stress associated with living in a metropolis such as London, while culture and tourism is believed to be immense for London residents and local businesses.
It is therefore not surprising that in London property values correlate with proximity to green spaces. The best urban parks and green spaces are often surrounded by expensive and sought after properties. However, regardless of the London area where the ideal property is sought out, there is usually a local green space available that should be considered for easy access to the property.
For more information about Easy Relocation's services for your business or personal needs, visit http://www.easyrelocation.co.uk and join us on Facebook and Twitter for the latest news and tips on London relocation.
About Easy Relocation:
Established in May 2012, Easy Relocation offers affordable and comprehensive relocation assistance and home search to companies and individuals moving to the UK and moving to London. Unlike other UK estate agents, at Easy Relocation we hold no business commitments with third parties or letting agencies. This gives us flexibility to conduct personalized, attentive and wide ranging property searches tailored to each client's budget, needs and taste.
To learn more about our services and to see what Easy Relocation (exclusive) can do for your business, visit http://www.easyrelocation.co.uk and join us on Facebook and Twitter for the latest news and tips on London relocation.